Intro:
 Facelifting the arena, HC Avangard allocated space on the ground floor for a brand new Fan Store. The space had two entrances: one from the street and the other directly from the arena.
Objective:
 To develop the Fan Store overall design.
We developed the entire project from the scratch starting with clear zone planning and using peculiarities of the space in our favor.
The main entrance from the arena was stylized as a classic glass shop-window to clearly state the functionality of the space. The central area had two solid columns that could not be removed. We "twisted" them to become the background for mannequins.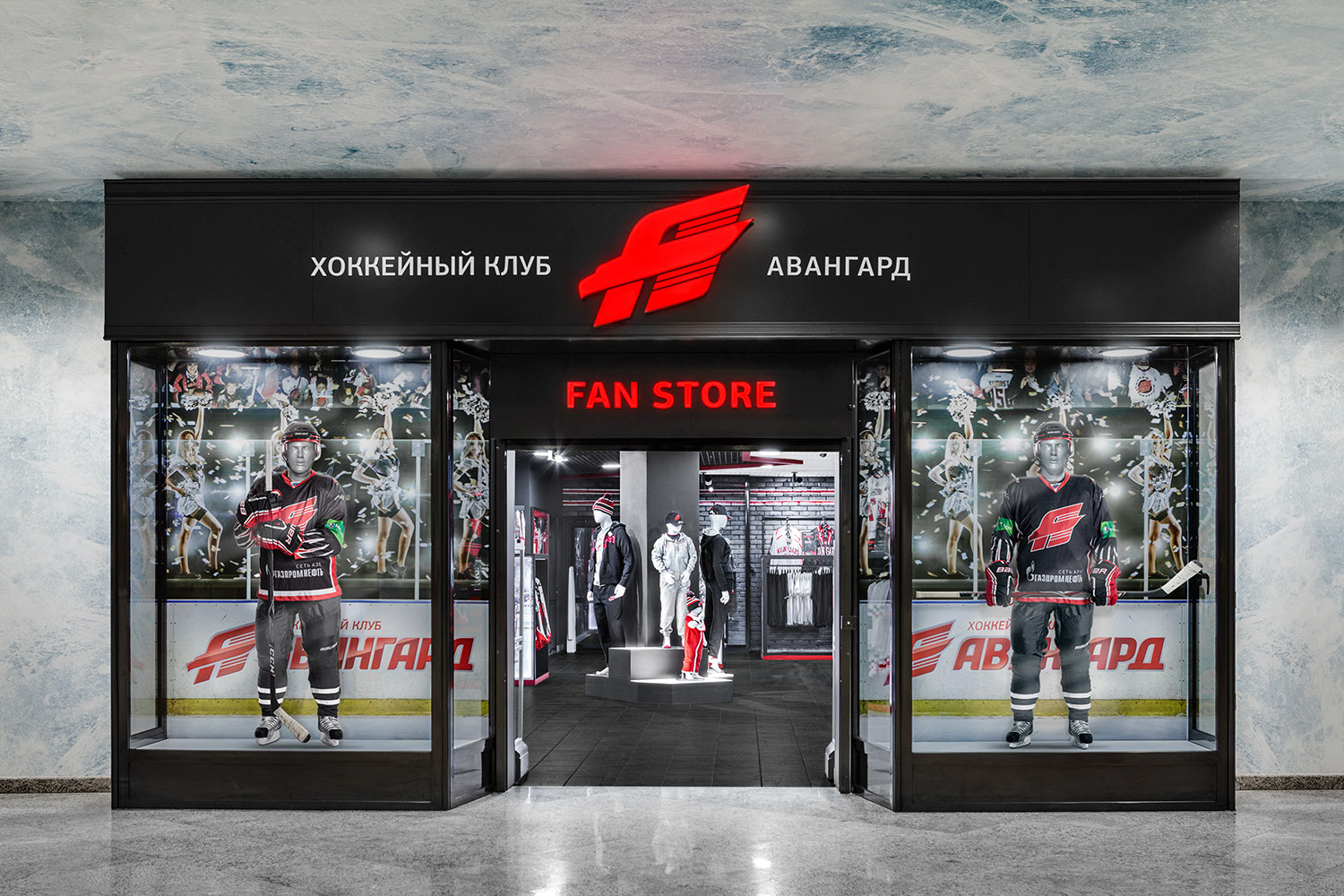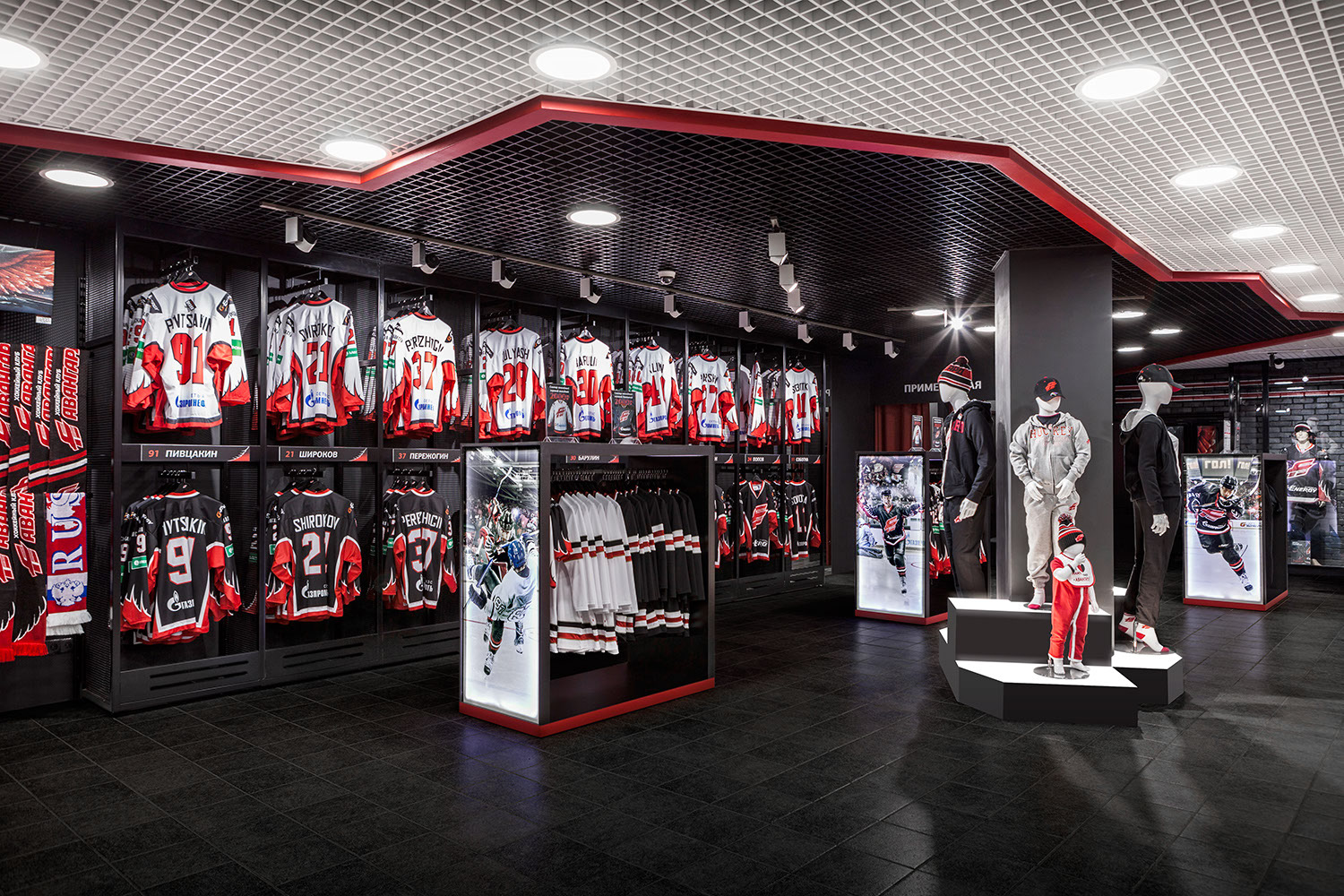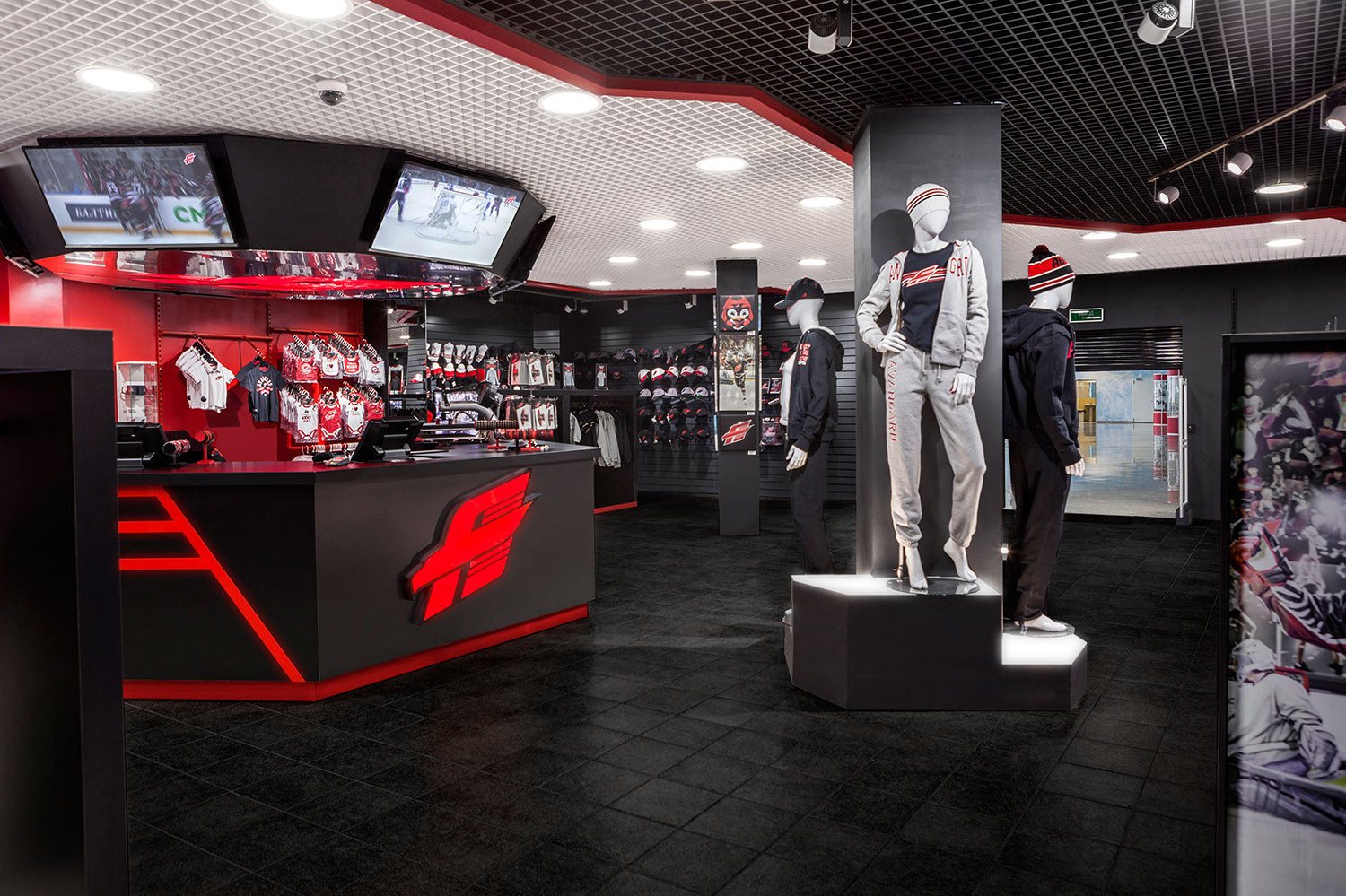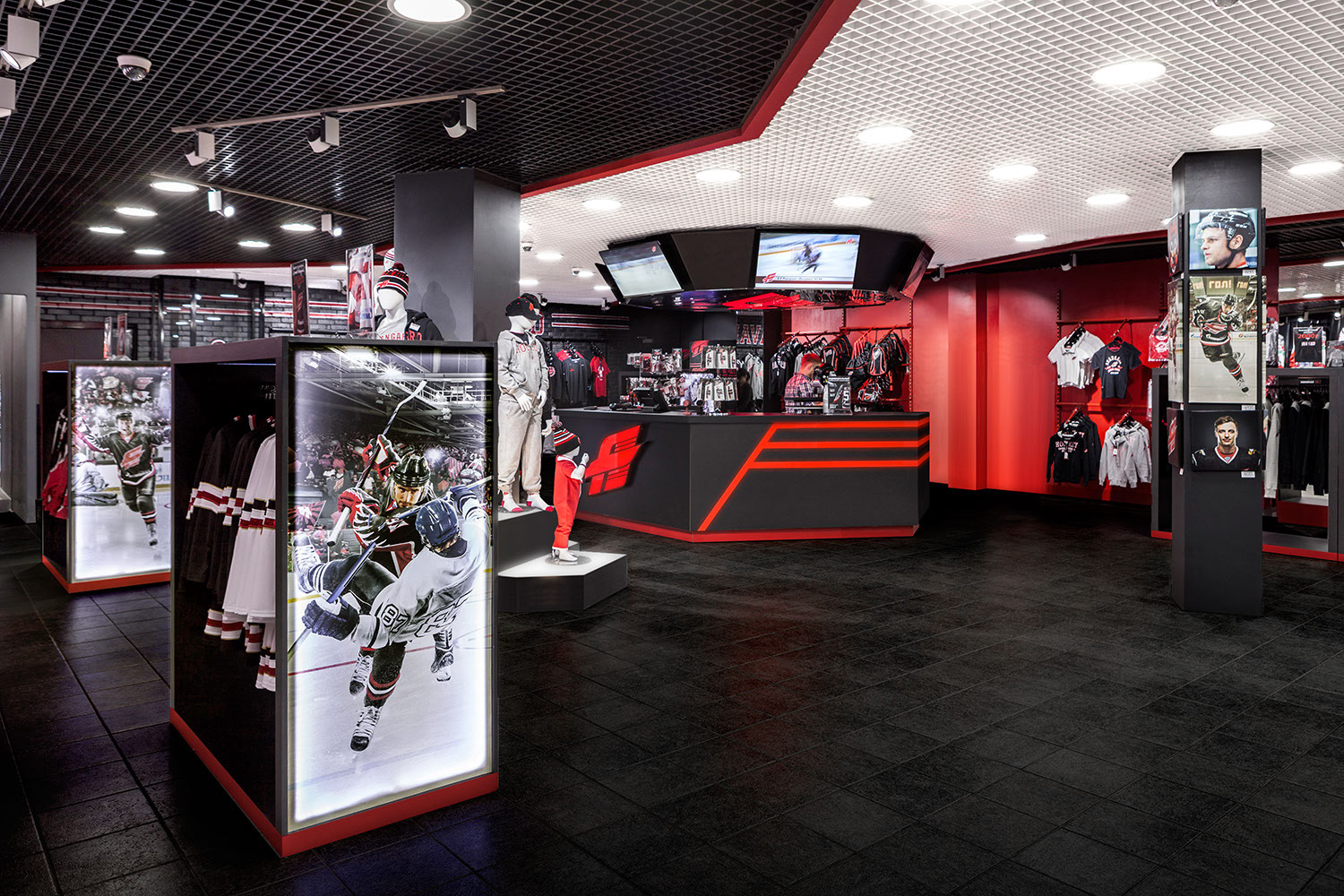 Two walls were "cleared" to bricks and painted with graffiti to resemble the street – the area intended to place "Casual" collections of HC Avangard.
We developed store fittings – lockers from metal net for hockey jerseys, the cashier's desk with a media cube above, separate stands with lightboxes, glass-case for temporary exposition of museum exhibits.
The corridor leading to the entrance from the arena got a giant image of a hawk, underlying a connection with arena branding.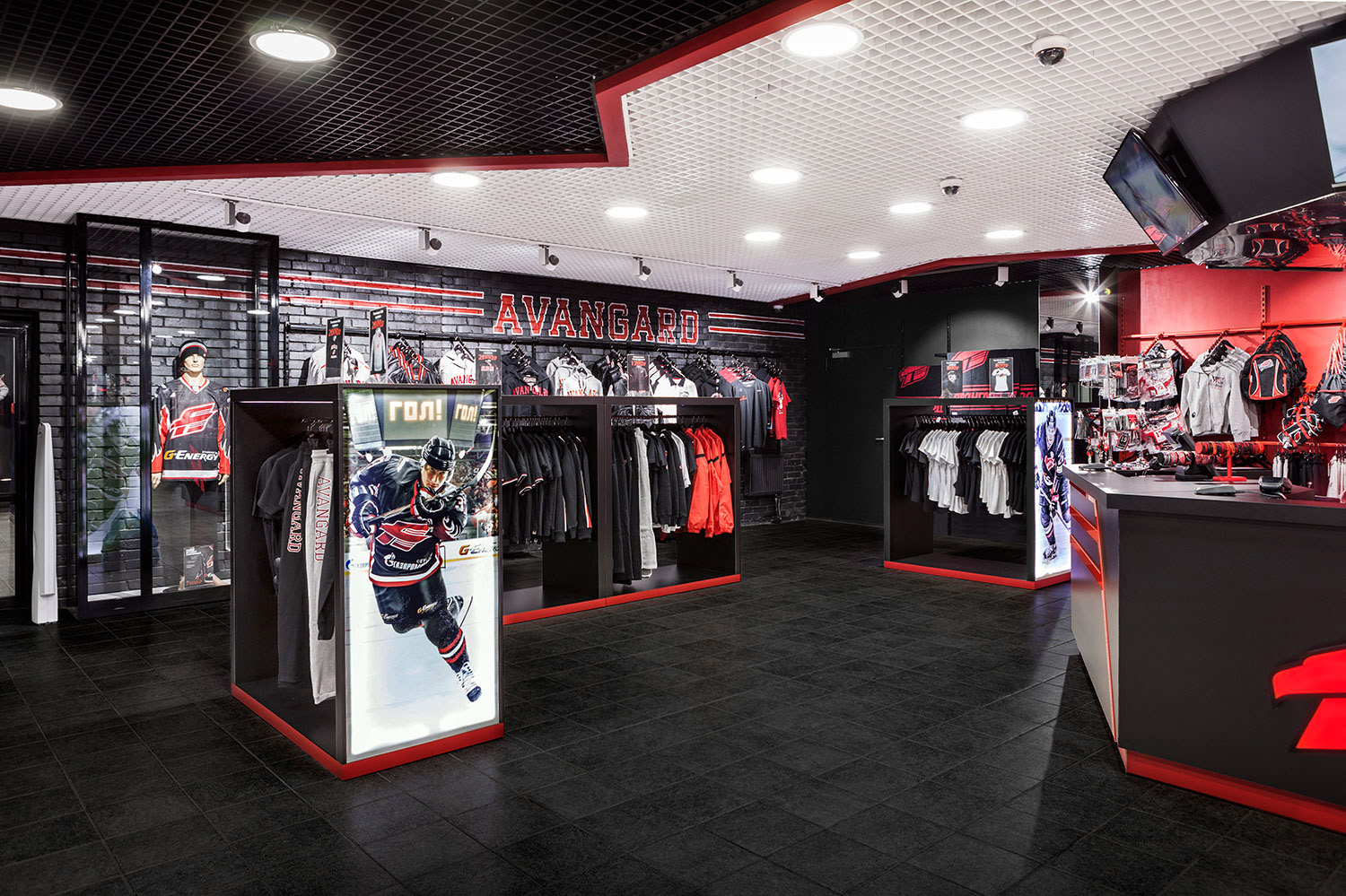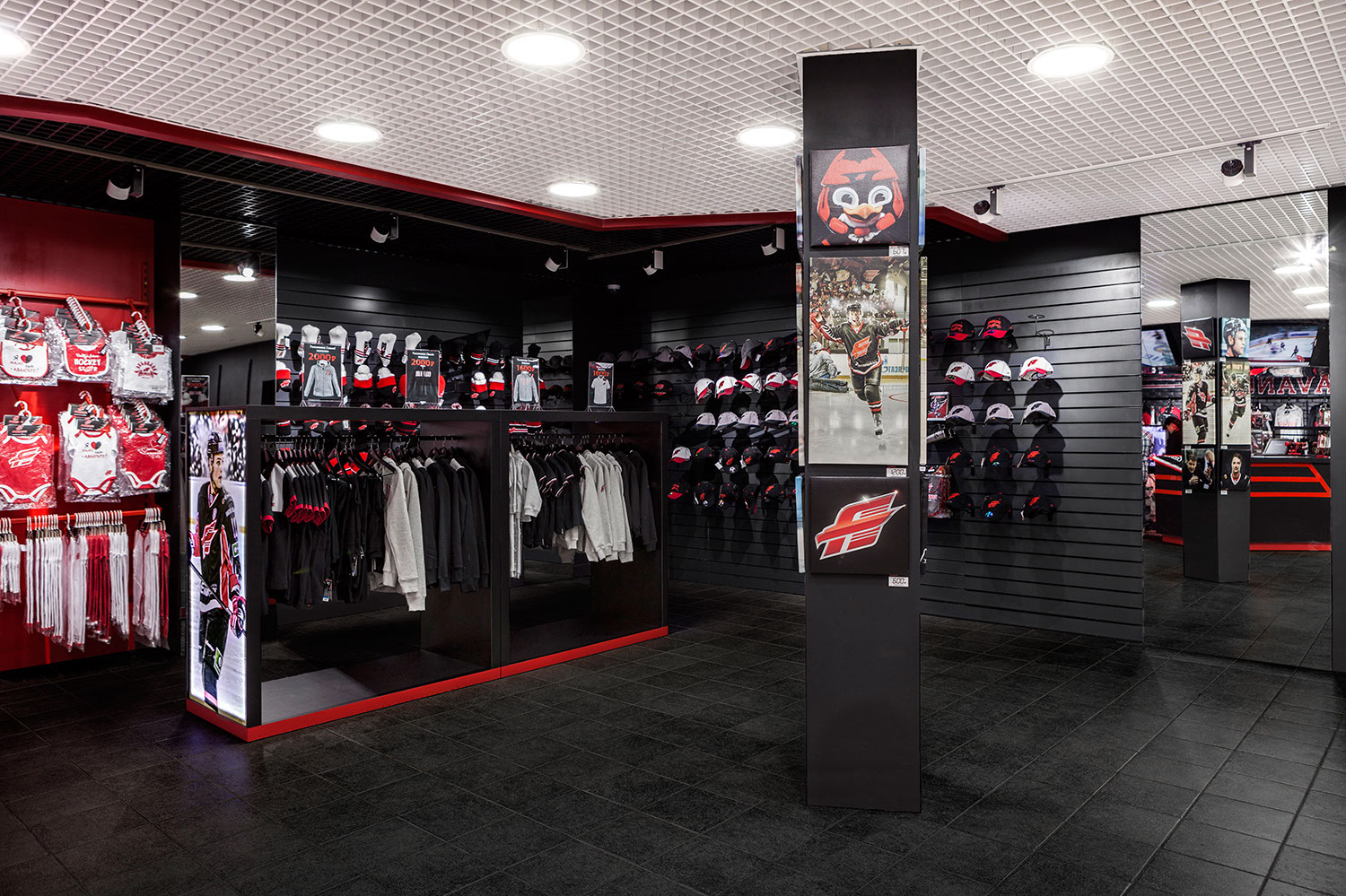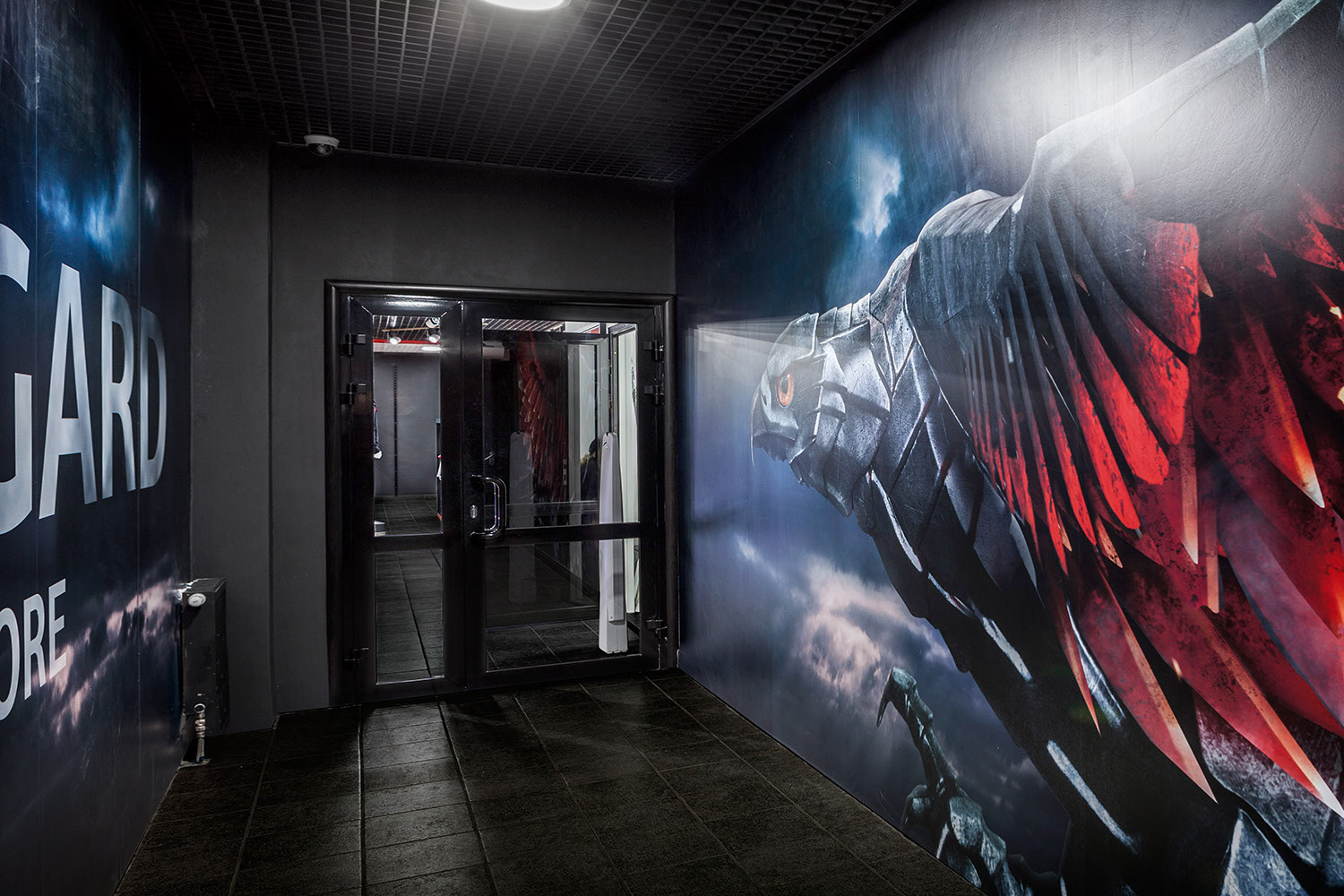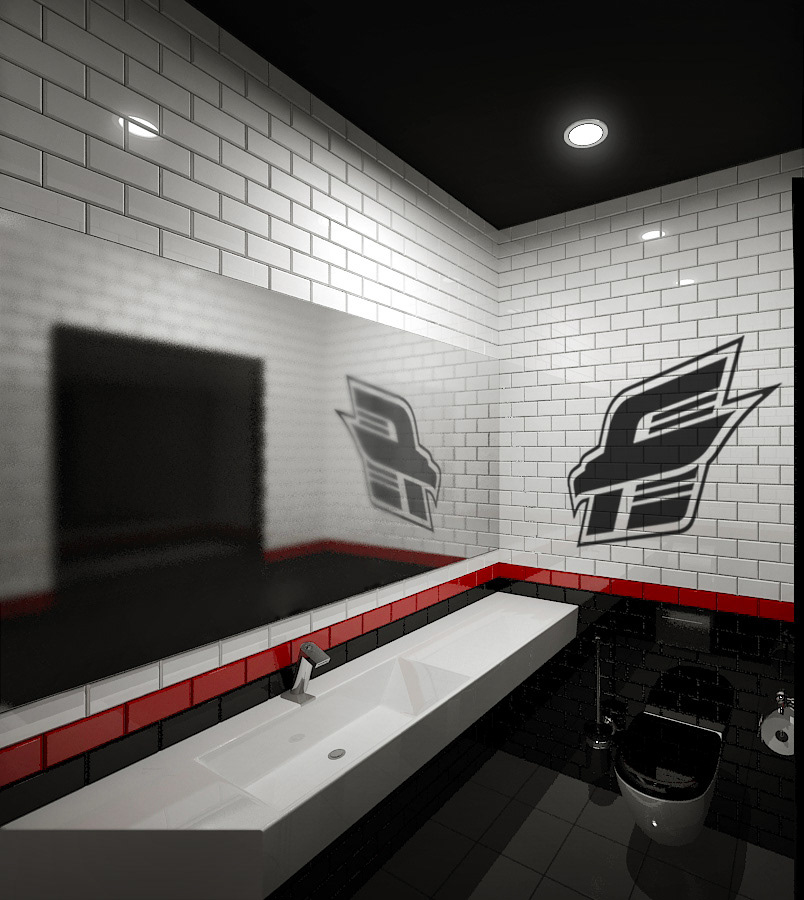 The new Fan Store turned out to be WOW indeed! 
We are happy that HC Avangard fans are now saying "We've got the coolest fan store in KHL".