Location:
 Saint Petersburg, Russia
Intro:
 Zenit celebrated its 90th anniversary in 2015, and launched communication and a series of events aimed at recalling the greatest moments of the past years. The club won most of the titles in modern history; nevertheless, the fans always adored Zenit and cherished local heroes. FC Zenit was closely connected with Saint Petersburg (Leningrad) and eventually became one of the symbols of the city.
Objective:
 To develop a series of visuals for an advertising campaign with legendary players of all times as the main characters.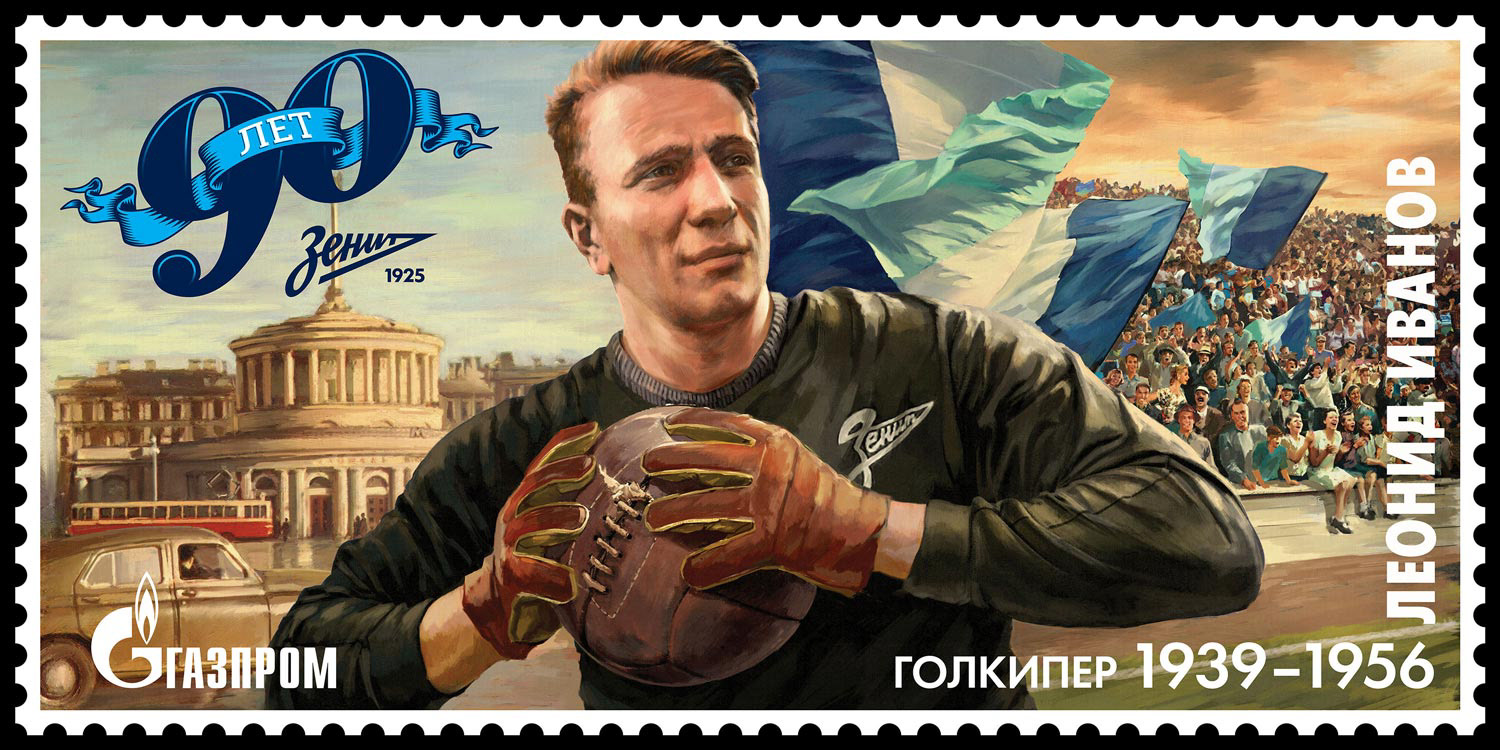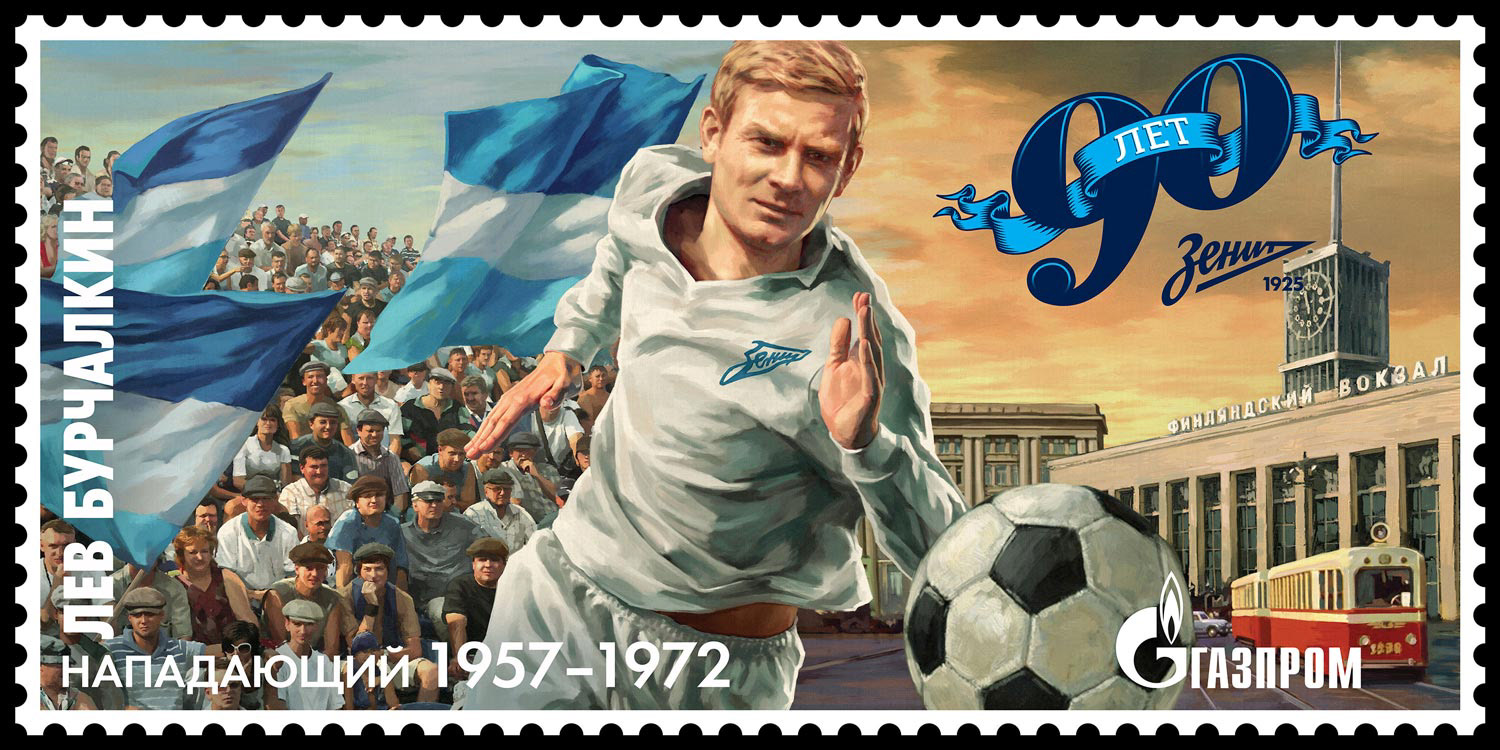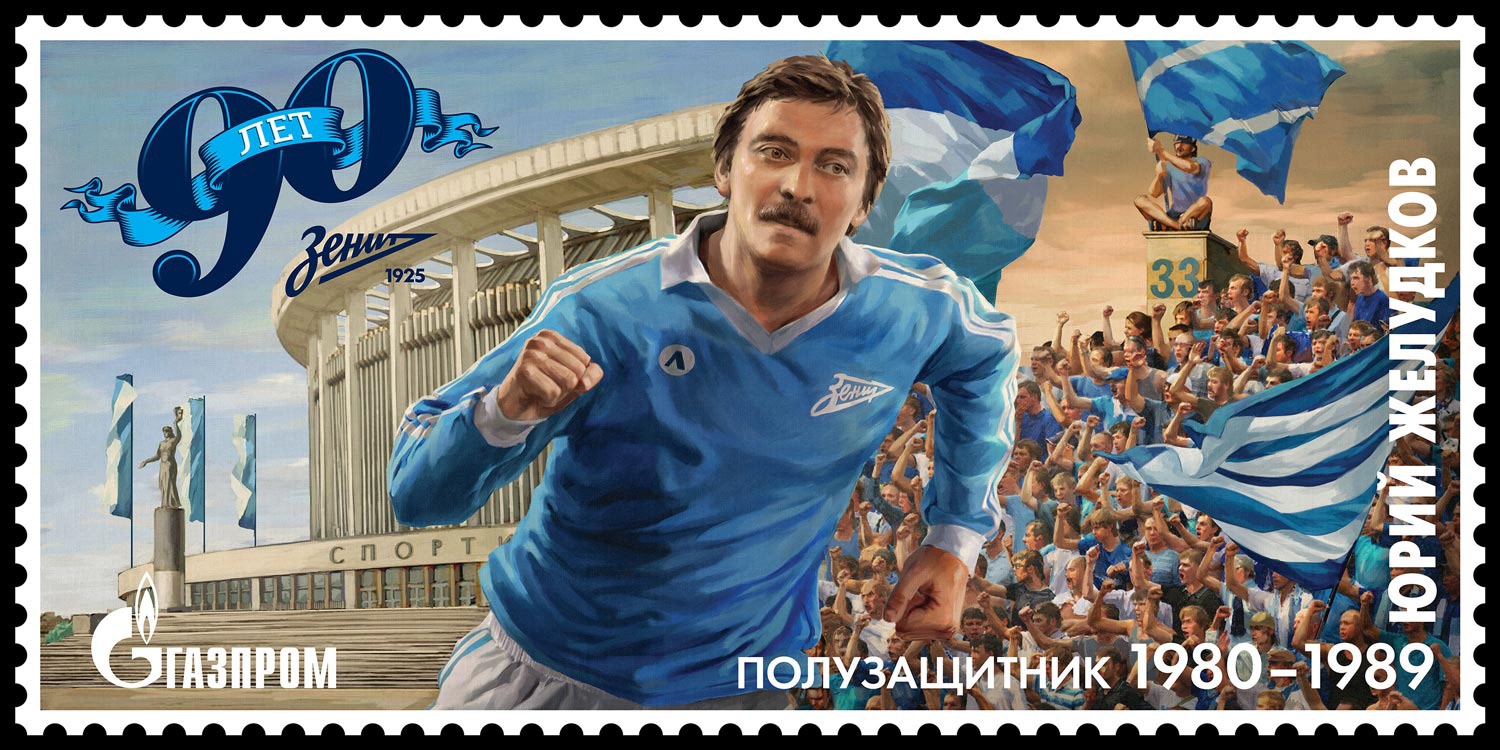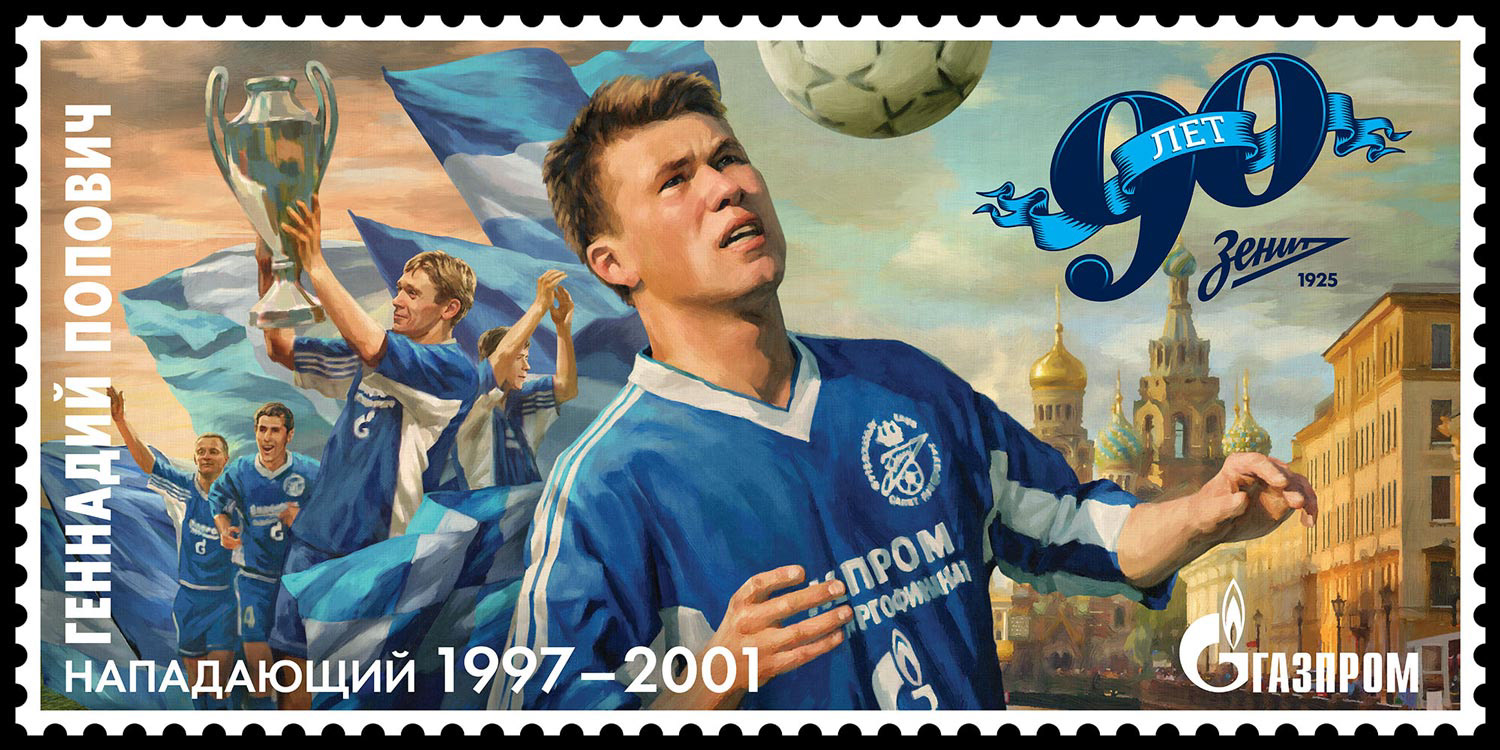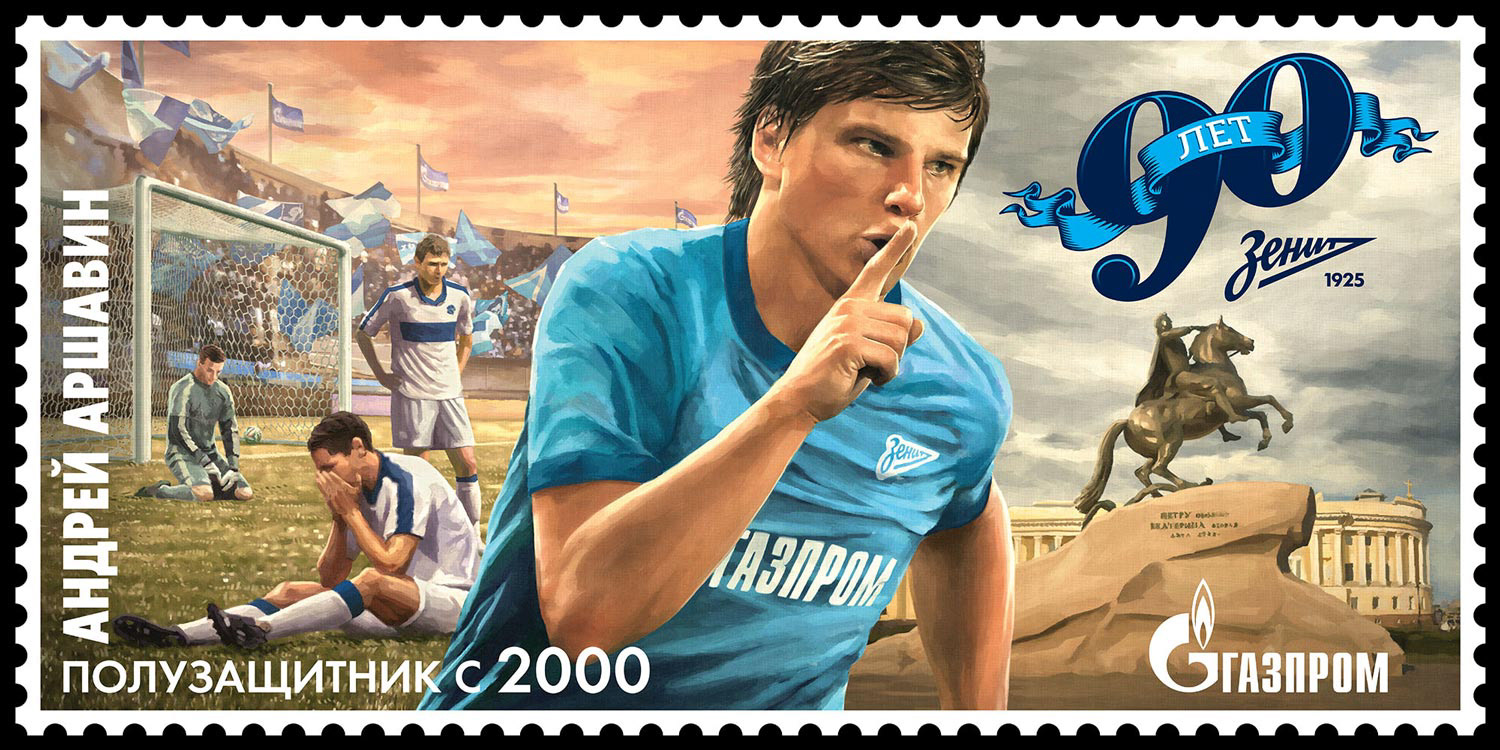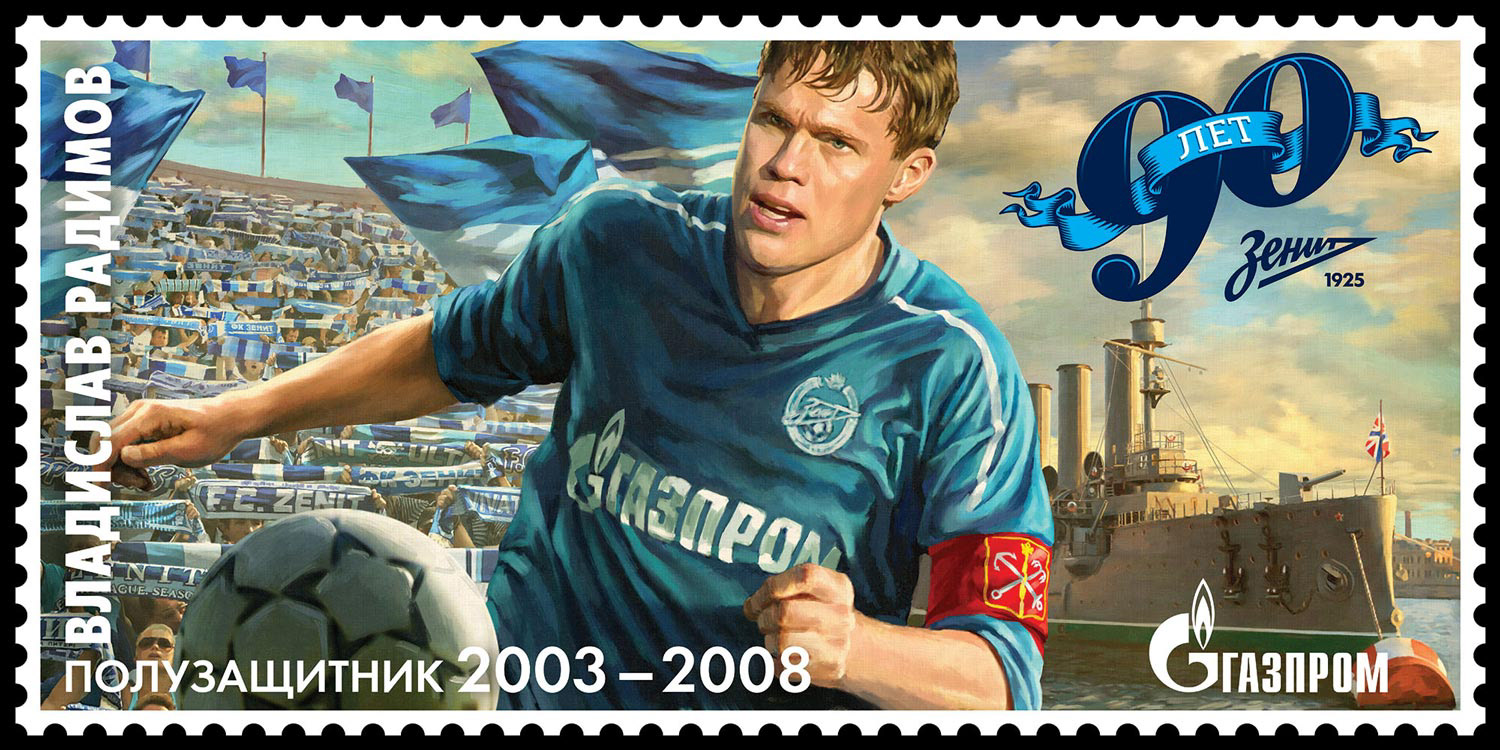 Although originally the scope of the project included only outdoor and digital visual communication, the creative idea that we developed had much stronger potential. Eventually, we extended it to a collaboration with the Russian post and created real post stamps and envelopes that were issued and started circulating around the country.
Both the older and younger generations accepted "The Legends" campaign only positively stating it as one of the highlights of the jubilee year for FC Zenit. Alexey Miller, the Head of Gazprom, the club's title sponsor, also highly appraised the results and personally took part in the ceremony of cancellation of a postal stamp dedicated to FC Zenit 90th anniversary.