Location:
 Saint Petersburg, Russia
Intro: 
Stadium attendance decline shown over recent Zenit matches required additional advertising activities prior to UEFA Champions' League group stage first home match. Given the importance and high financial expectations of the upcoming UCL matches, it was essential to "awake" the city attracting maximum attention to these matches.
Objective:
 To prepare a WOW campaign that would create buzz around the entire city.
We came up with a creative idea to use the unique goal celebration of Danny, FC Zenit attacking midfielder. We offered to break boundaries of reality and bring emotions and passion of football to the place less expected – under the ground!
We chose the one-way passenger walkway between two metro stations in the city center – connecting the main underground arteries of the megapolis. Traffic exceeding a million! Lots of visitors and locals. This place had never been used for advertising before...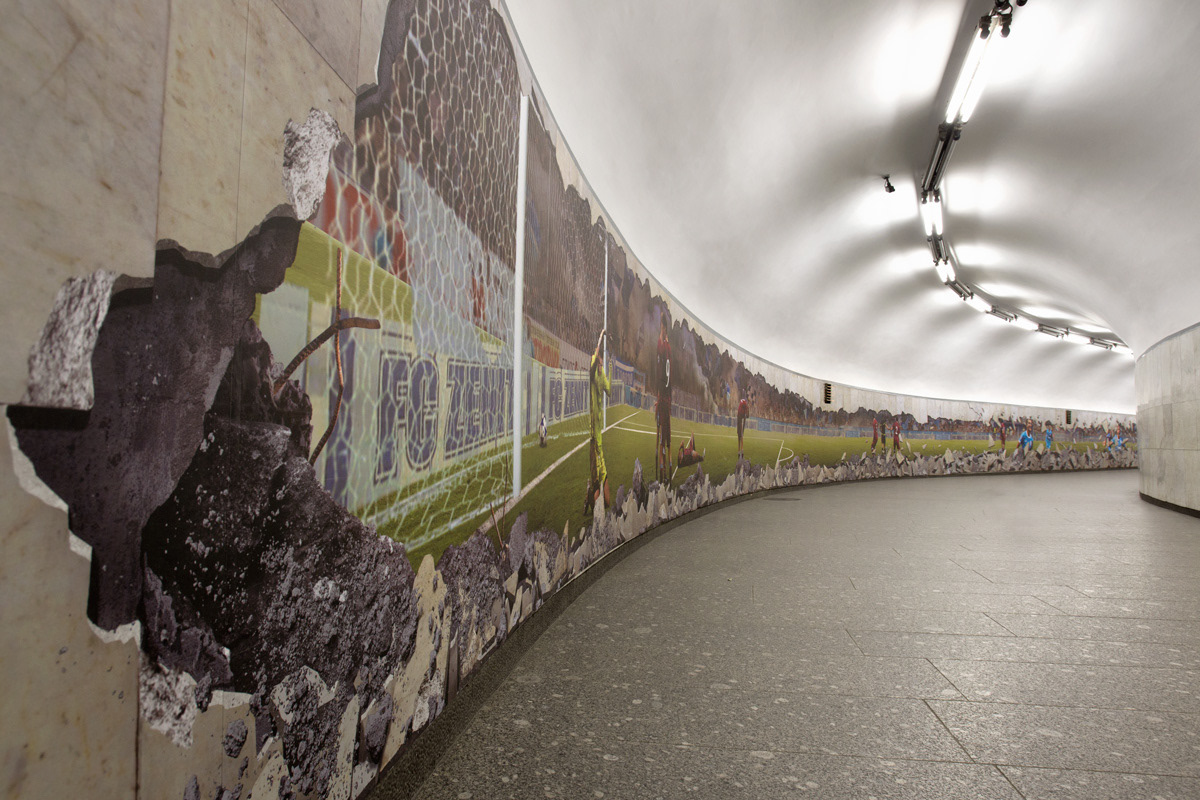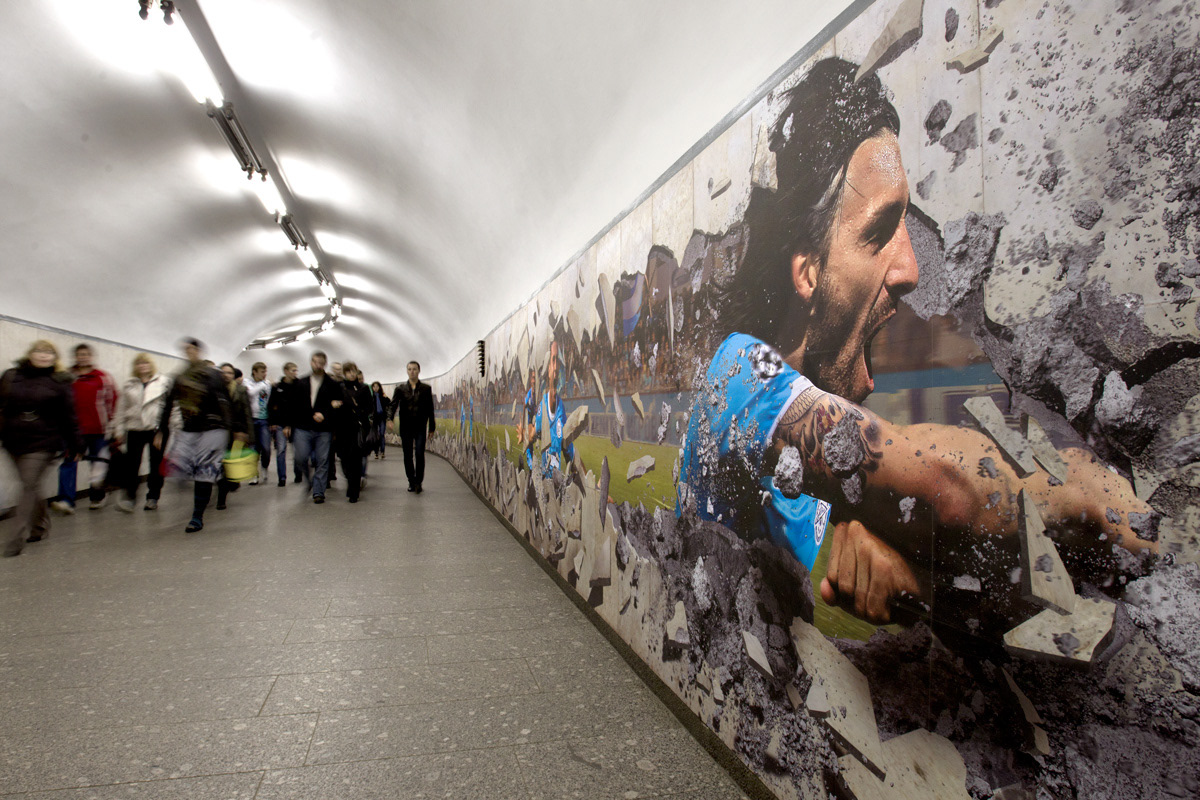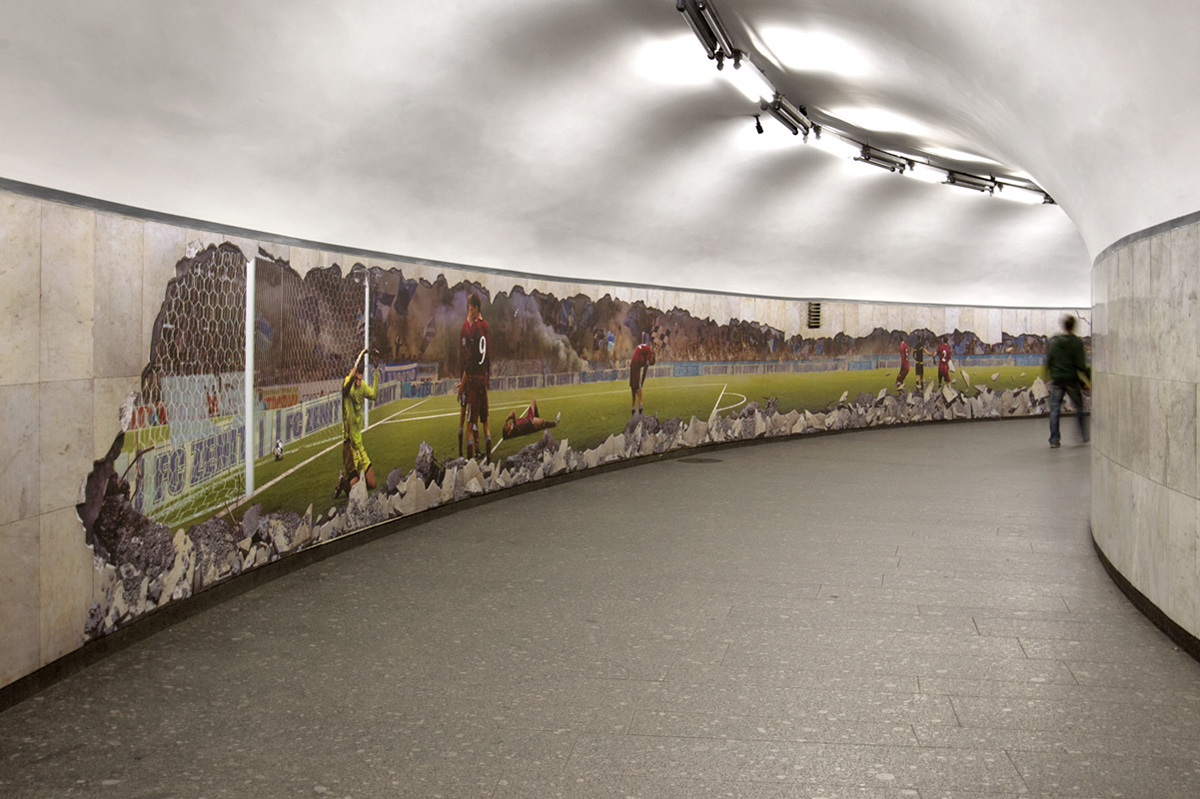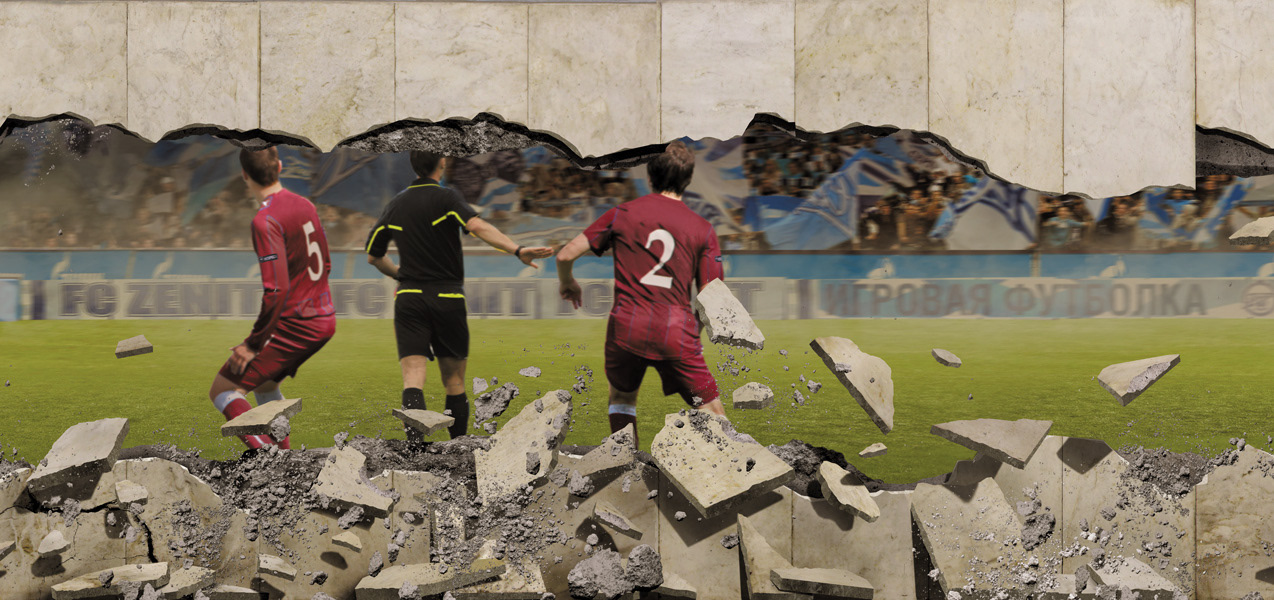 Length: 40 m
Height: 2 m
> 1 000 000 people walk along the walkway every day
Full stadium for the Champions' League matches!
Danny scored a winning goal in one of key matches!
- Gold. Kyiv International Advertising Festival 2012. Category: Outdoor
- 1st place. IDEA! National Advertising Festival 2012. Category: Press Craft. Nomination: Art Direction
- Silver. International Advertising Festival Golden Hammer 2012. Category: Craft. Nomination: Photography Illustration
- Silver. Kyiv International Advertising Festival 2012. Category: Press Craft
- 2nd place. RedApple'12. Category: Outdoor advertising. Nomination: Leisure, entertainment, culture, education
- 2nd place. IDEA! National Advertising Festival 2012. Category: Outdoor. Nomination: Advertising of services, Corporate advertising
- 3rd place. IDEA! National Advertising Festival 2012. Category: Media Projects. Nomination: Non-standard & Ambient
- Bronze. Popok 2011. Category: Print & Outdoor