Intro:
 Aleksander Shlemenko is a famous MMA fighter coming from the Russian city of Omsk who got a nickname "Shtorm" (Storm) for his aggressive style. Shlemenko always dreamt of his own fighting school that he finally managed to open in 2014 with sponsor support from GazpromNeft.
Objective:
 To develop interior branding for several areas of the Shtorm Fighting School.
Corridors and halls of the facility had no feel of a fighting club. We wanted the surroundings to motivate, to make "Prepare for a fight" expectation. So we created impressive images like a famous "back fist" punch of Aleksander, a fist cracking the wall, visualization of an octagon "cage", etc.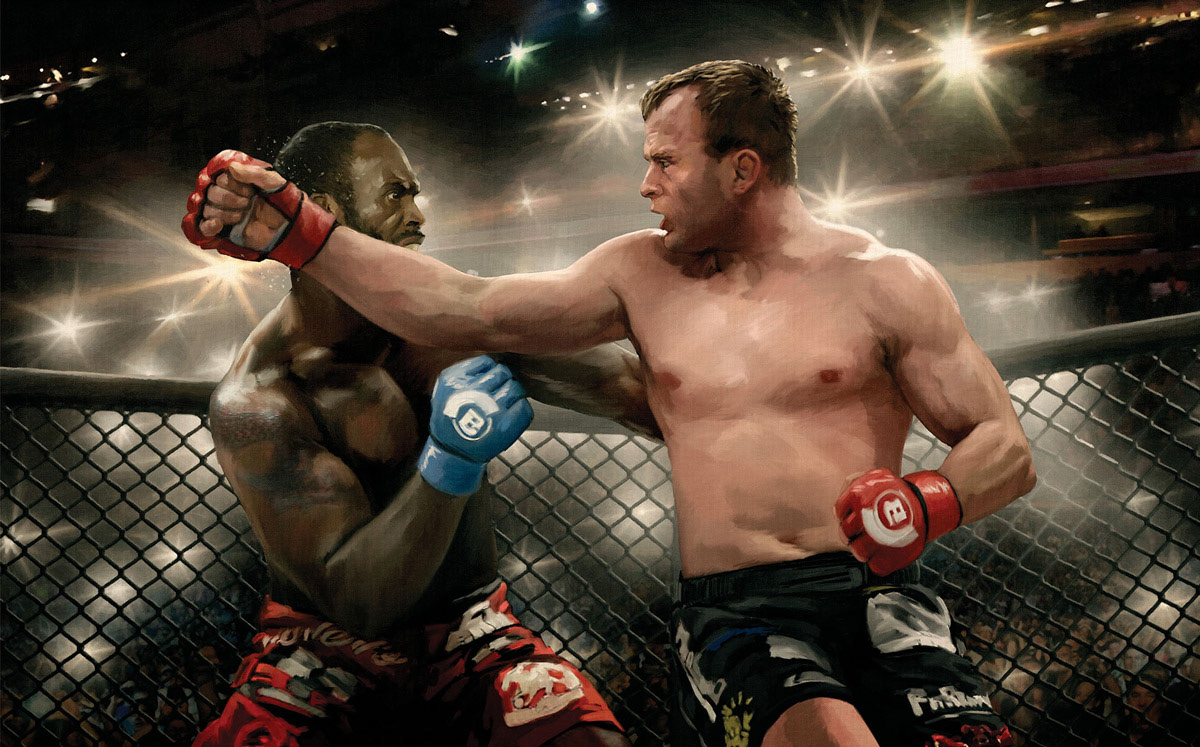 We introduced such design elements as step-by-step schemes of how to tape your hands right, etc. We also insisted on repainting the walls into much more atmospheric black-and-white color scheme. And finally we carefully integrated logos of the main sponsor into branding.
The School got a completely new look that helps to set the right impression for everyone entering.