Client:
 Russian Ice Hockey Federation
Intro:
 Channel One Cup is a four-day ice hockey tournament between several European national teams, a part of the Euro Hockey Tour. The event is held annually, and the public in Moscow kind-heartedly treats it as a great family pastime. To stage the 2015 edition the organizers rented the newly built Moscow Ice Palace that had basic or no branding at all.
Objective: To create a key image to promote Channel One Cup 2015 via advertising channels and to "extend" the creative idea to applicable event venue branding.
Since the event was a part of the Euro Hockey Tour and the participating nations were travelling from country to country, we agreed that the key image of the Russian stage naturally should showcase Russia. Therefore, for the background we created a collage consisting of famous monuments and architectural masterpieces from all over Russia. On the forefront, we depicted the stars of the Russian ice hockey team proud and ready to stand for the honor of the country and determined to win the domestic stage of the Tour.
Channel One Cup 2015 became the very first event where the newly launched "Red Machine" brand and the same-name communication campaign had much presence. To make a collaboration and to carefully implant "Red Machine" into Channel One Cup we created two more key images, keeping the same background style and composition elements, but introducing new characters – star players of the USSR national team. This way we managed to build a sort of a bridge uniting those glorious Soviet times and modern Russia.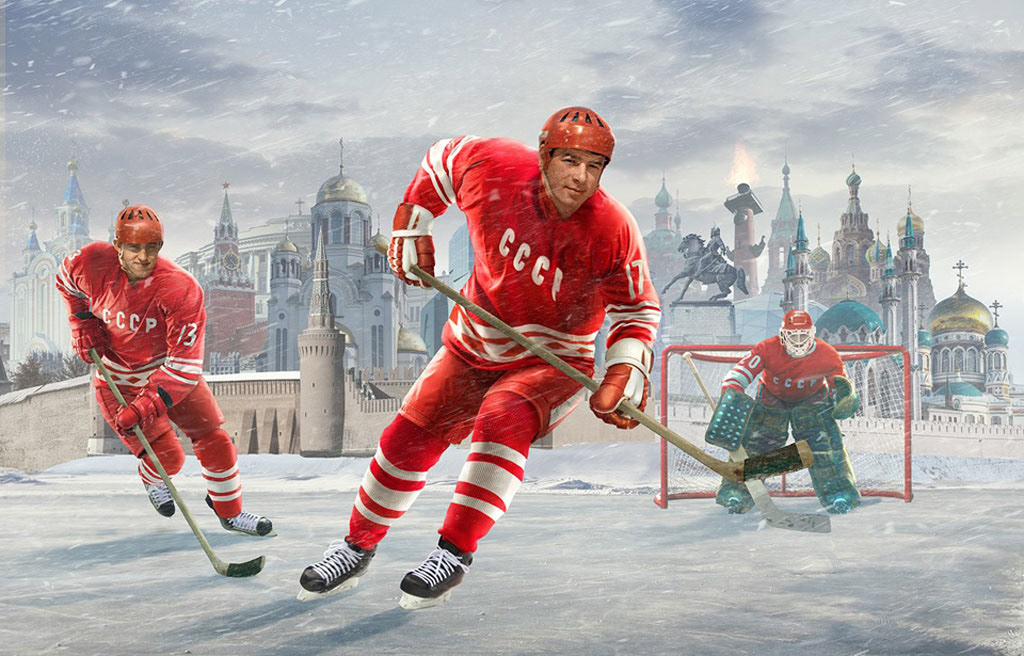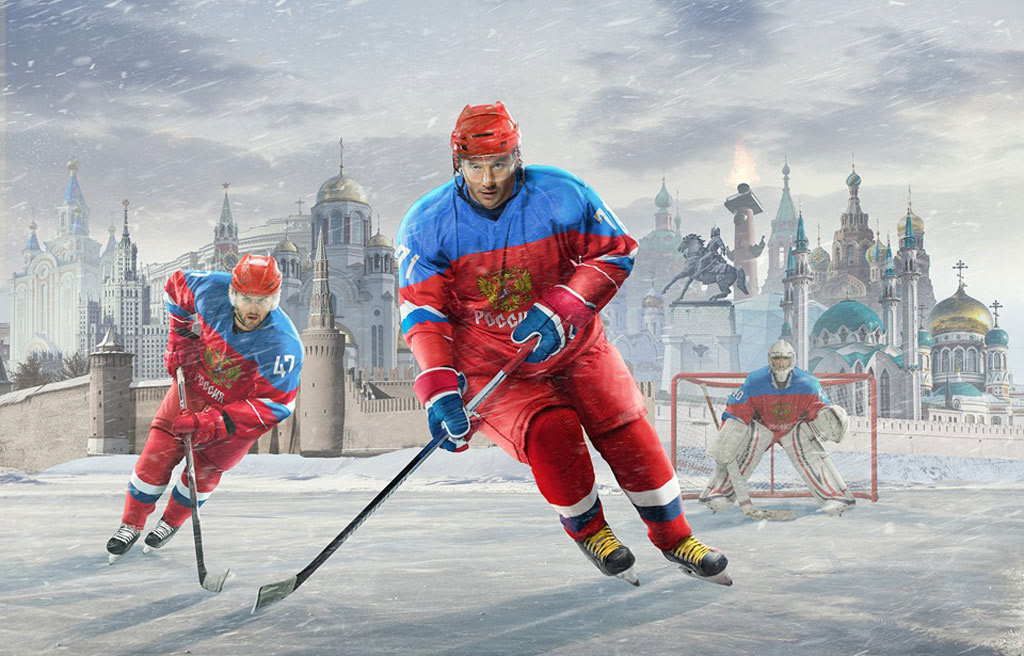 Further, we "dissembled" key images to adopt them to multiple formats and sizes – for advertising and for venue branding. We made other compositions uniting players or creating smaller visuals with just one or two players. We also used the background separately as a sort of a pattern to brand areas and venue elements with complex geometry.