Location:
 Saint Petersburg, Russia
Intro:
 Zenit was leading in the domestic Championship 2013-14 most of the season, but lost the title in the very end. Everyone was disappointed – the players, the management and, of course, the fans. Weeks from that loss, the campaign to sell season tickets for the next 2014-15 season was planned to be launched. The communication desperately needed something to strengthen hopes and expectations.
Objective:
 To create three key visuals to announce launch of the 2014-15 season tickets sales.
We know that sometimes generations route for the same club. We've all heard stories when someone was once brought to the stadium by his father and when now he's bringing his own son to the same stadium. Passion and devotion to club colors are always inspirational. Every fan has memorable moments and things that remind of his personal story of support. Love to FC Zenit passes from one generation to the other. It is this level of involvement when the club and the fans can both say: "We are one family".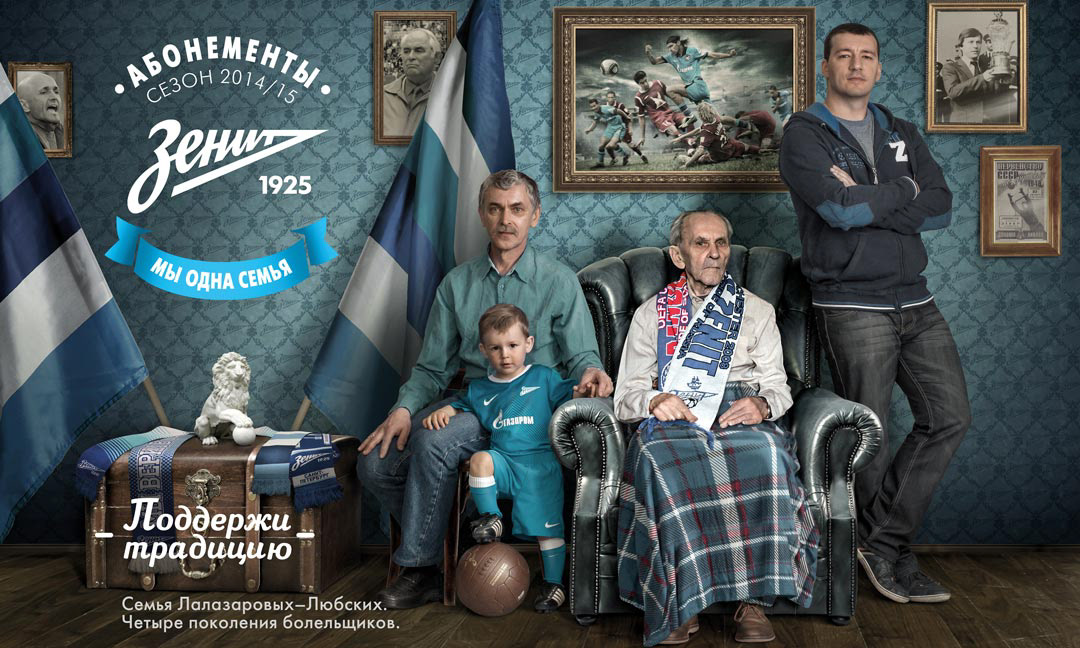 We built the visual solution on a classical photograph – a family portrait – and introduced some modern features. This style is almost gone now, and only few still use it – for instance, advertising images to promote major and iconic TV shows (HBO and BBC) or covers of musical albums.
We suggested using this style and complement the simple theme with well thought details of the interior that would clearly illustrate inheritance of those memorable moments and memorabilia that connected the club and the fans.
Real fan "dynasties" took part in the project. They all brought their own family relics related to their passion to FC Zenit.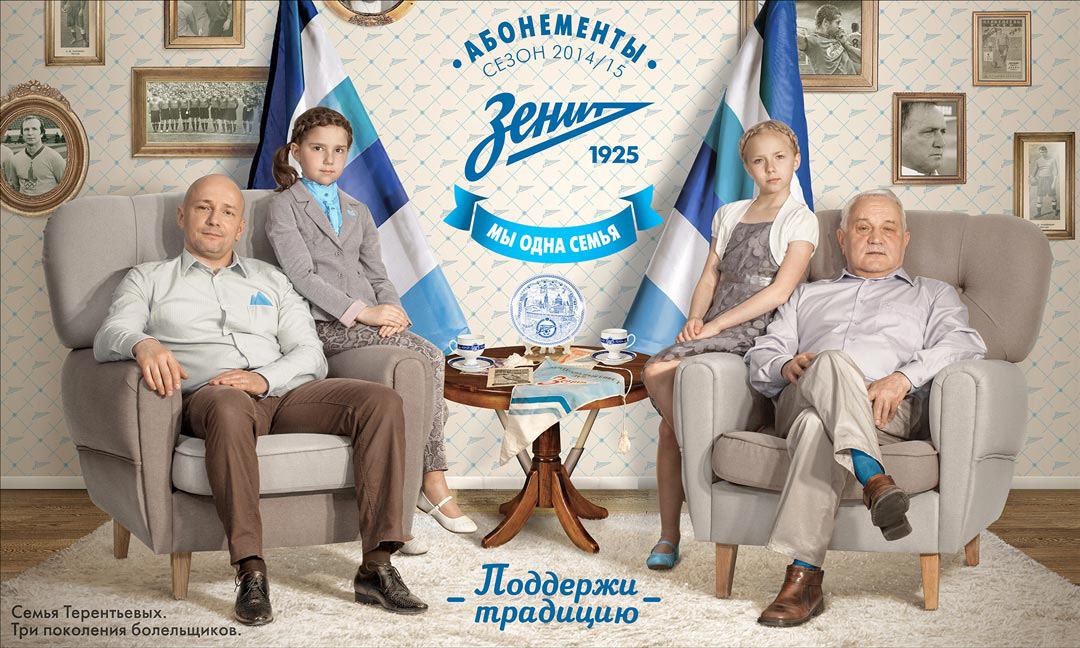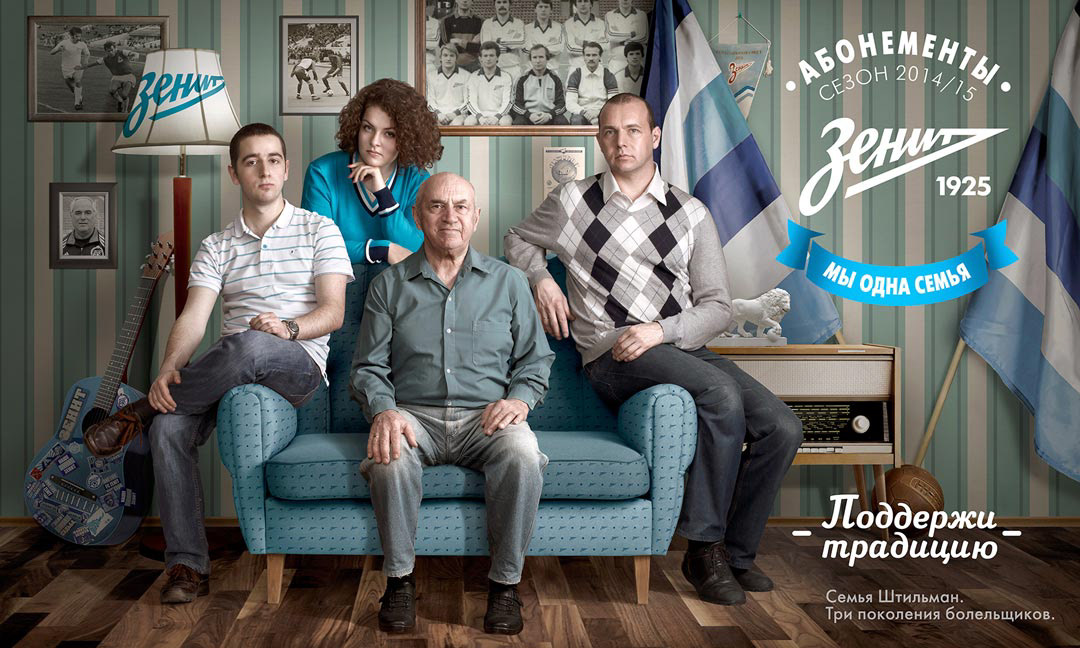 The fans and the media positively accepted this campaign. The audience strengthened their loyalty to the club and got new hopes. Eventually FC Zenit fulfilled its season tickets sales plan for the upcoming season.

- 1st place. ProSport Awards 2014. Nomination: Best advertising campaign