Location:
 Saint Petersburg, Russia
Intro:
 HC SKA opened their first home state-of-the-art training facility "Hockey City" in 2017. The venue has two ice rinks, fitness areas, medical center, hotel, club museum, catering areas, multiple locker rooms, etc. The complex is primarily intended for internal use of the club teams – from the Academy to the KHL team of SKA. Public areas and a rink with stands are aimed at hosting VHL and MHL home matches.
Objective:
 To develop branding for ice rinks, the public areas (foyer, halls on two floors) and internal use areas (locker rooms, corridors).
Since the areas had very different architecture and décor materials in place, we chose to take different approaches for branding.
The main ice rink had stands on just one side, whereas the practice rink had no stands at all. Hence, the surrounding walls were making an effect of "being in the box". We suggested fixing this by visually extending space – to create 3D imaginary arena with several levels of stands and a huge crowd of fans, "breaking" real wall angles and making depth.
To strengthen the feeling of scope we introduced gigantic elements created in 3D – SKA logo, SKA stars, letters of SKA.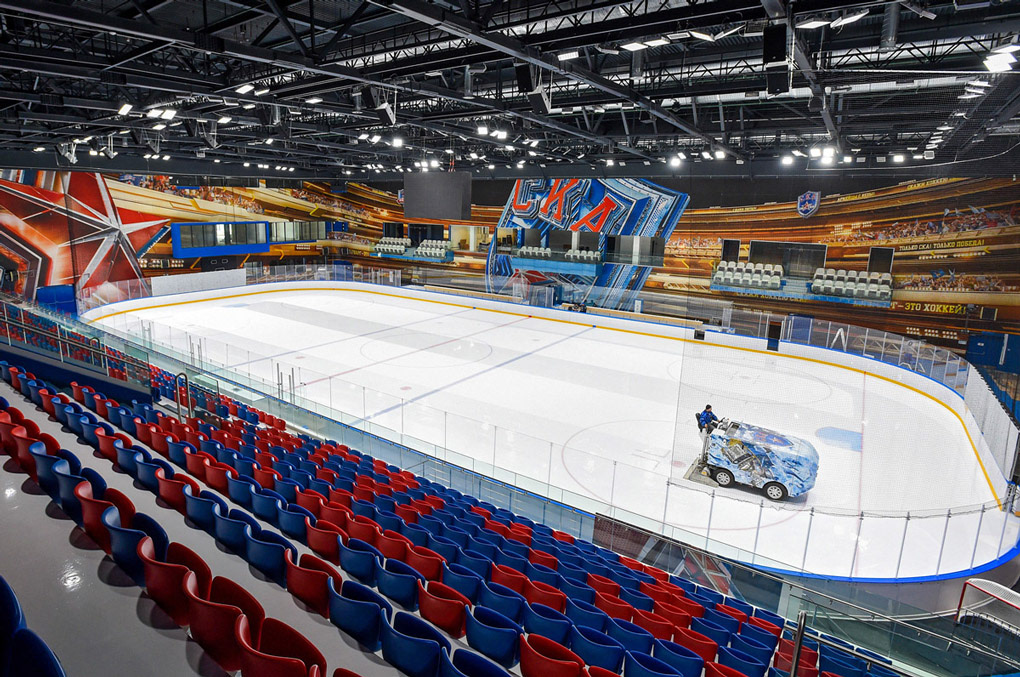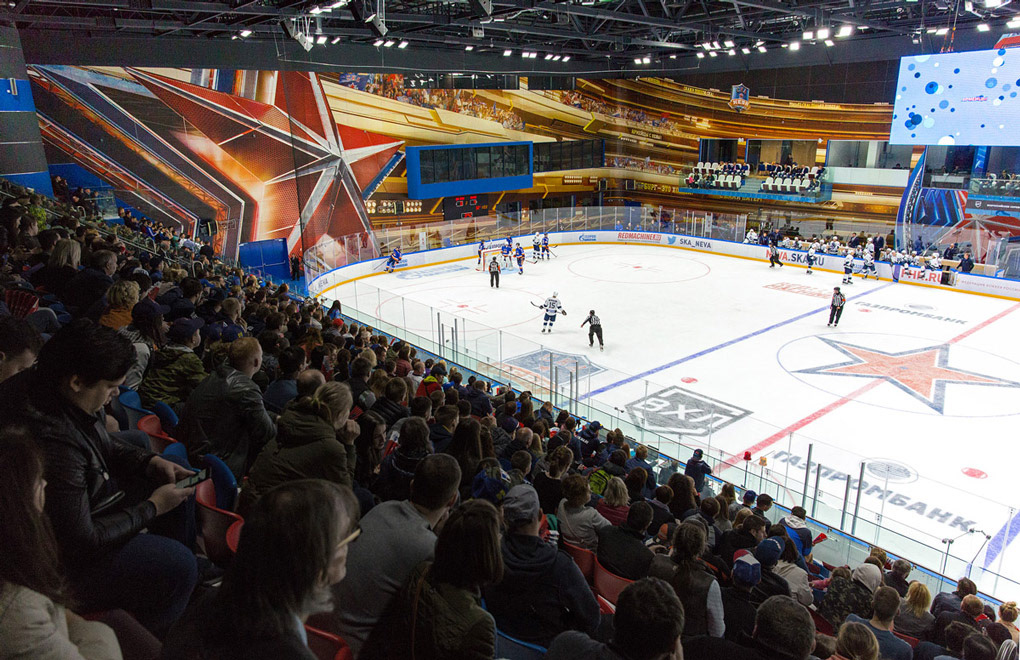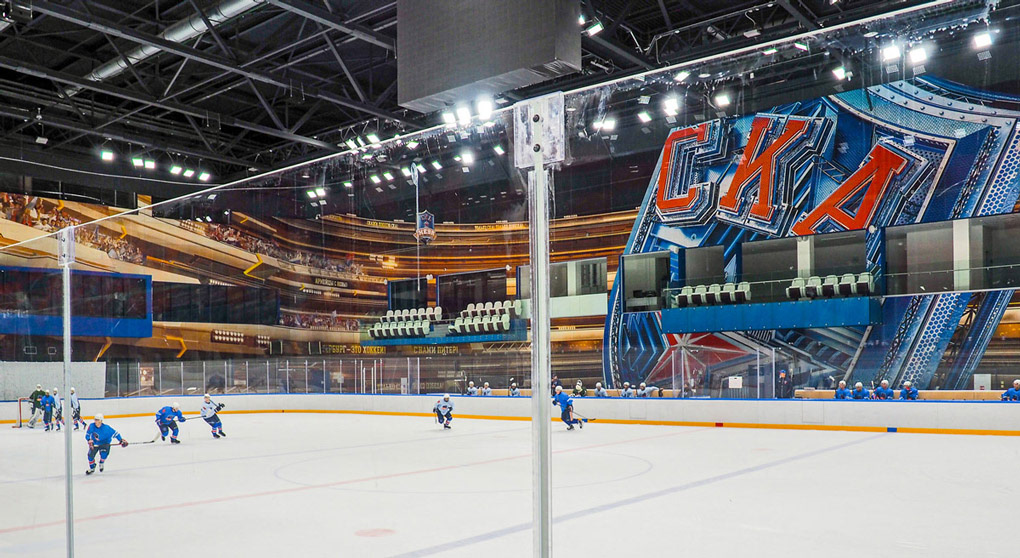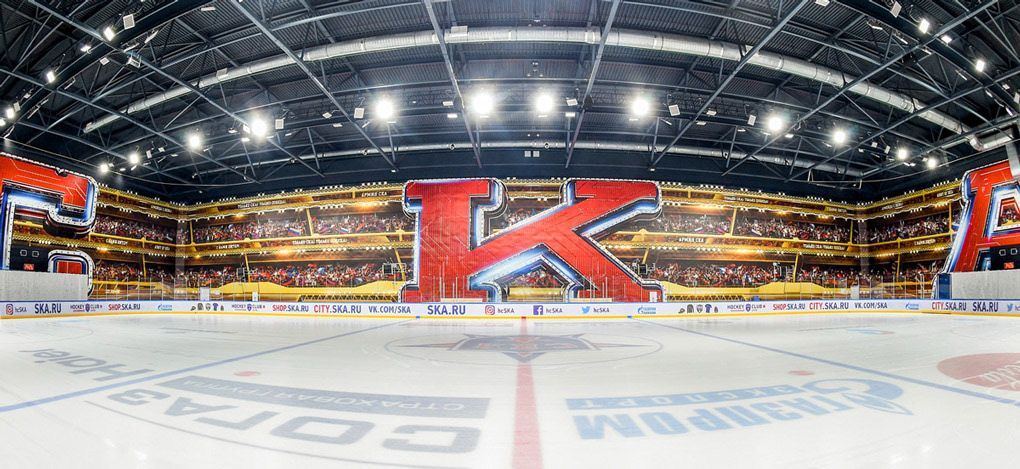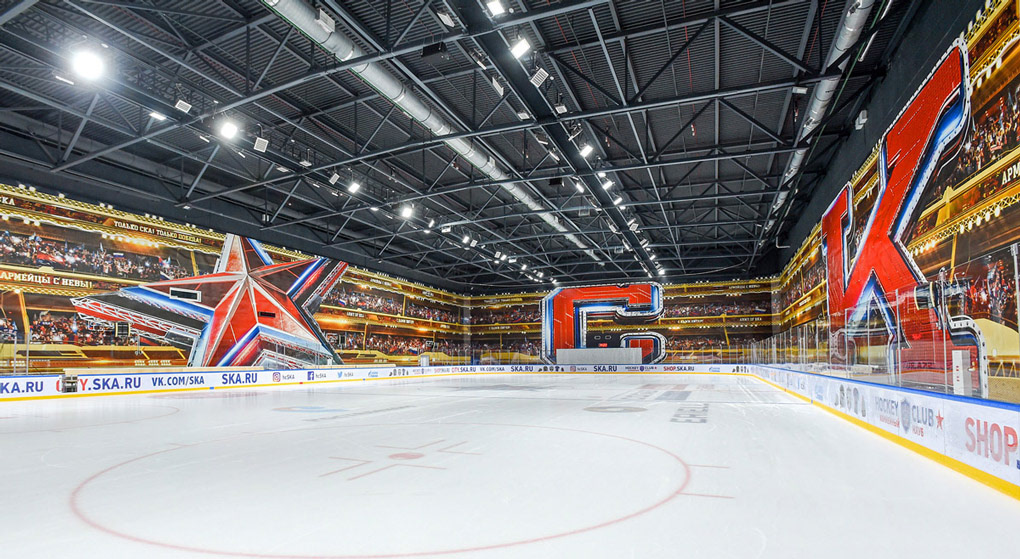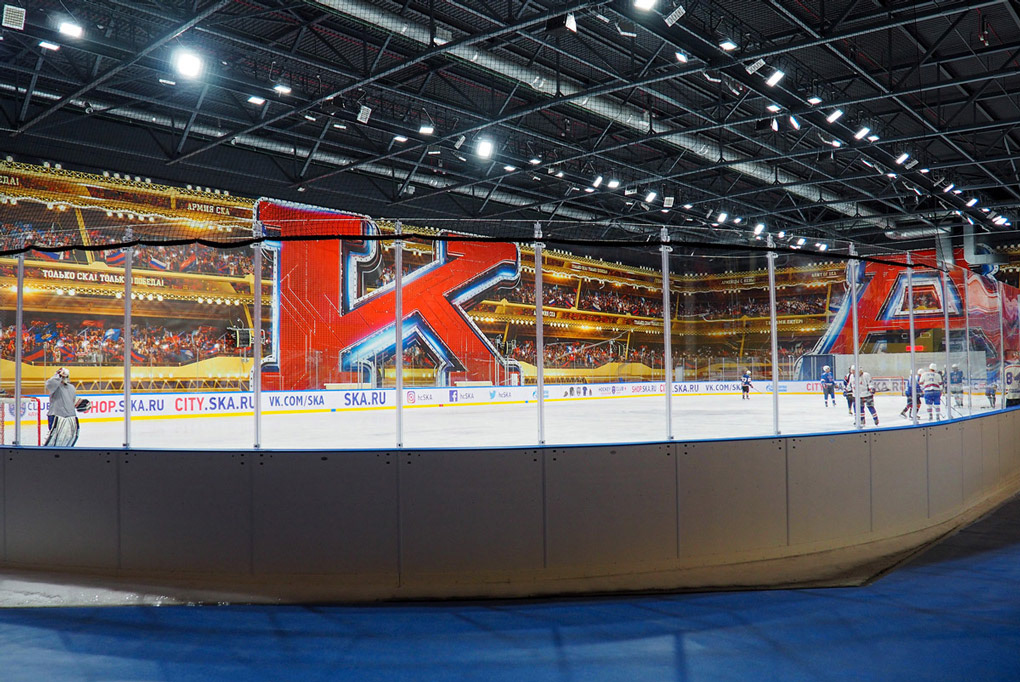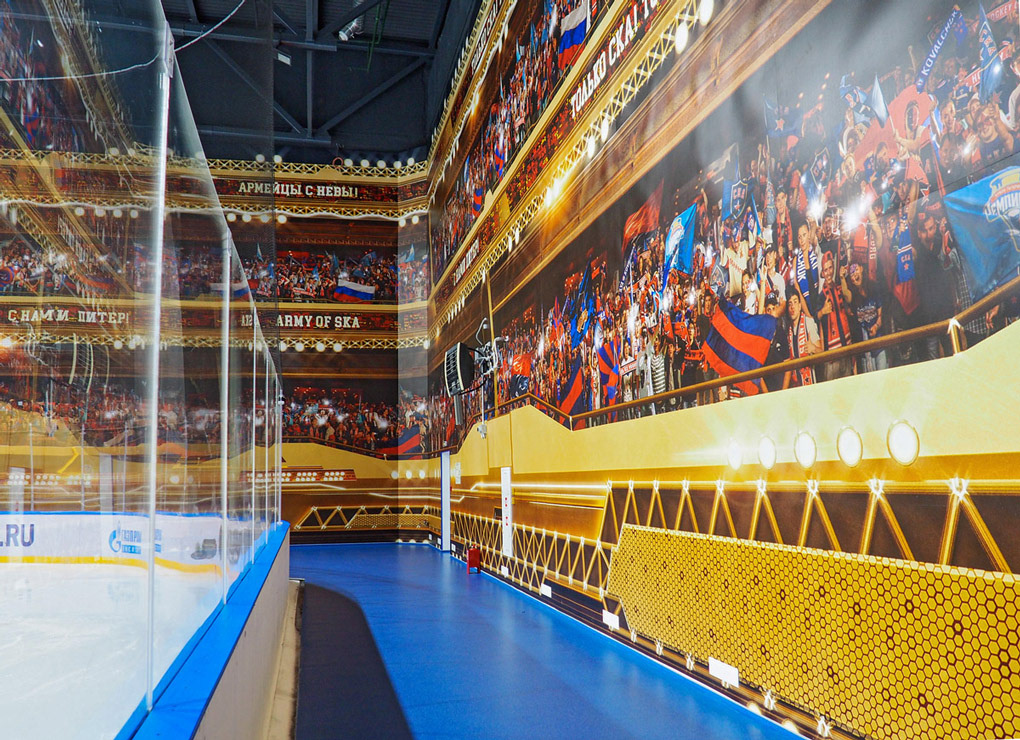 Two floors of the public foyer area were built with grey décor concrete. First, we introduced key club colors – blue and red – to make the overall look more "SKA-like". Secondly, we suggested bringing in more club symbols and history – framed team sweaters, giant SKA logo, images of famous veterans, etc.
For the multiple locker rooms and corridors branding we developed the "SKA evolution" theme that highlighted the circle of life in hockey – young kids of the Academy, MHL team, VHL team, KHL team, coaches, referees, managers.
Both areas are being branded now… Stay tuned to see the result!