Location: 
Chelyabinsk, Russia
Intro:
 2014-15 seasonal campaign was a success for HC Traktor – the public interest to the club life and achievements rose along with arena attendance. Monetization of higher attention implied an opportunity to increase merchandise sales as well. Therefore, Traktor initiated an advertising campaign to promote its fan shop.
Objective:
 To create a series of three images to promote HC Traktor official fan shop.
Ice hockey is a sport for real men. The players get bruises, lose teeth, but continue to play even if their noses are broken. It is a full contact sport, where fights are a part of the game. And this is another reason why fans love ice hockey!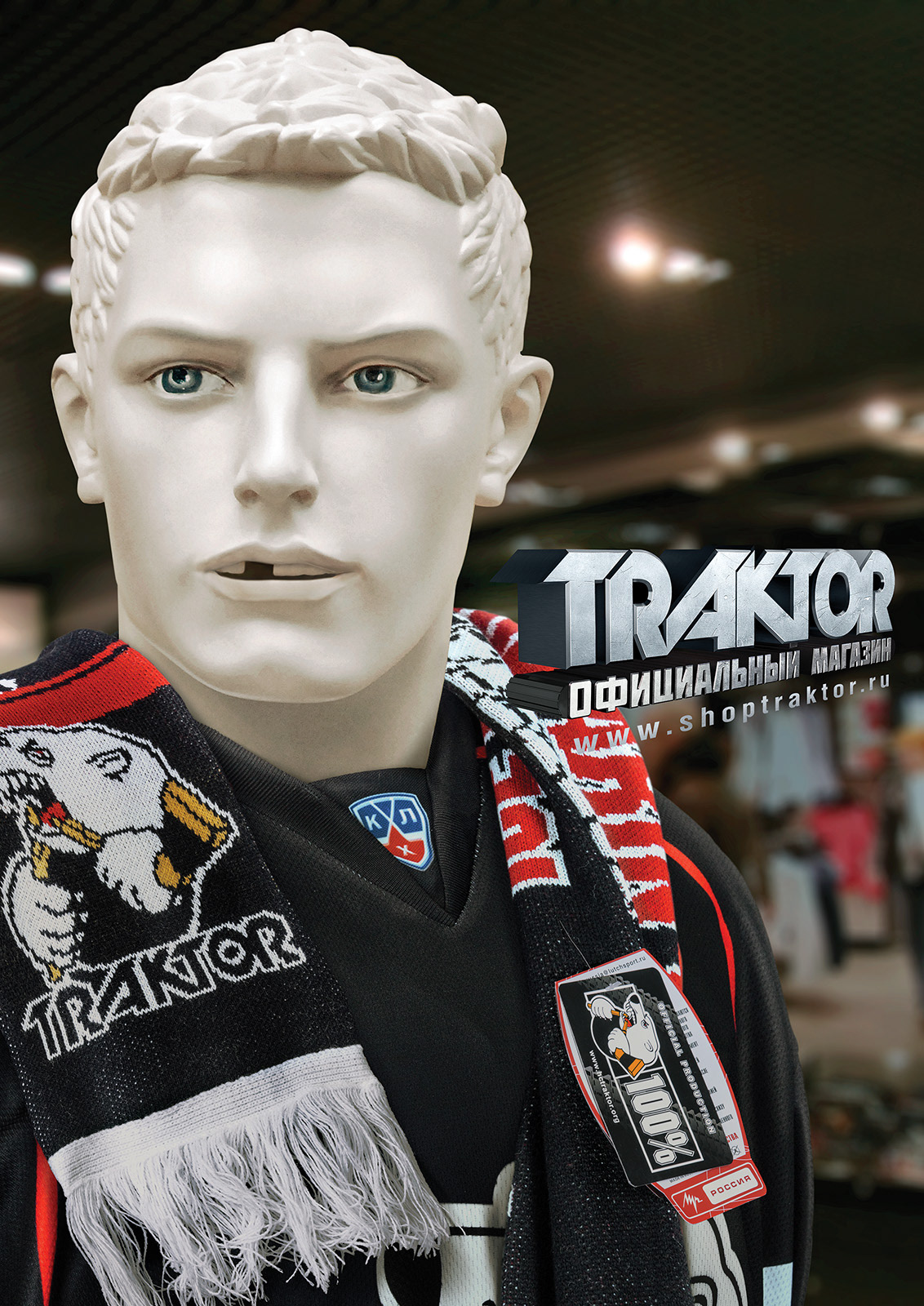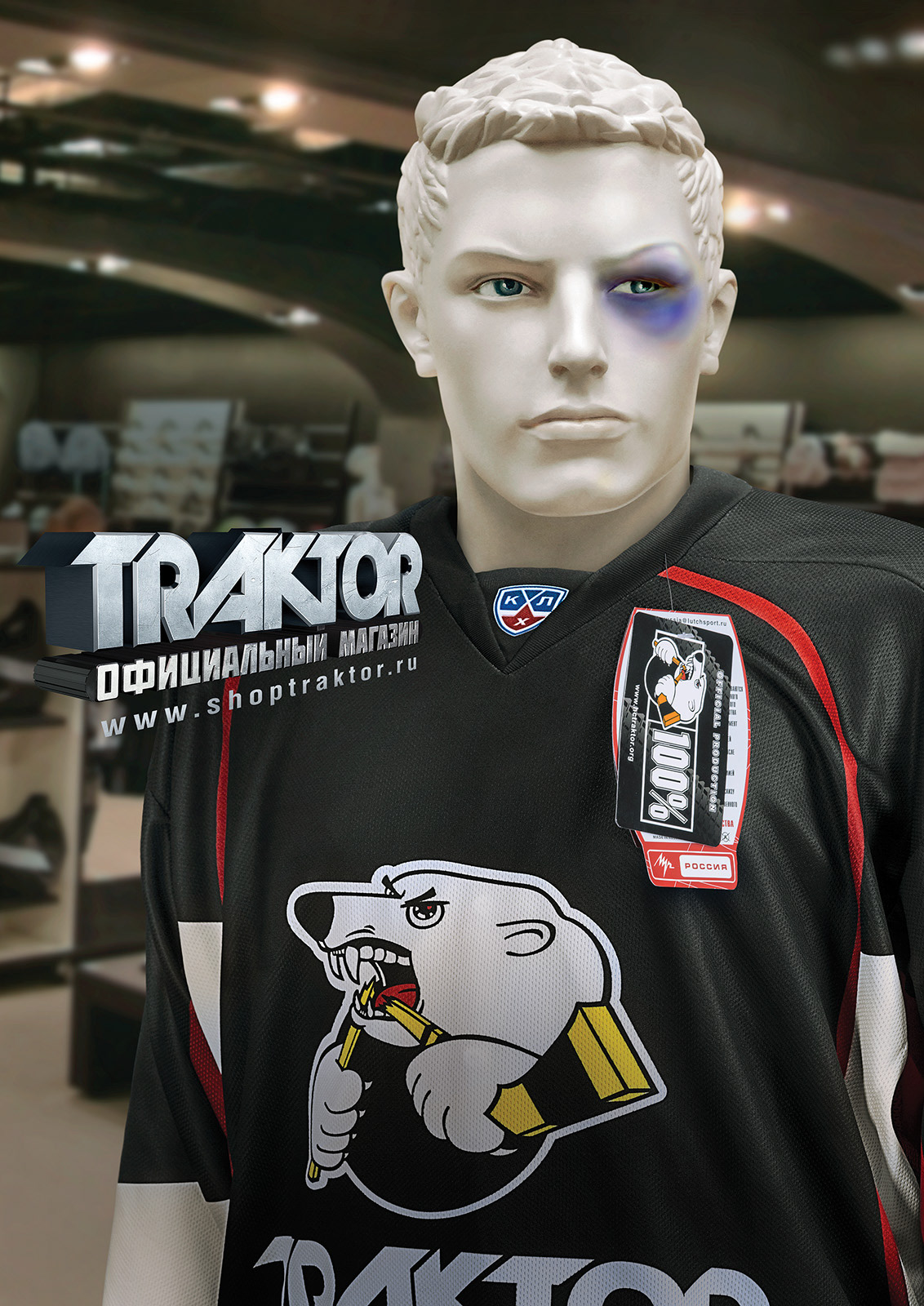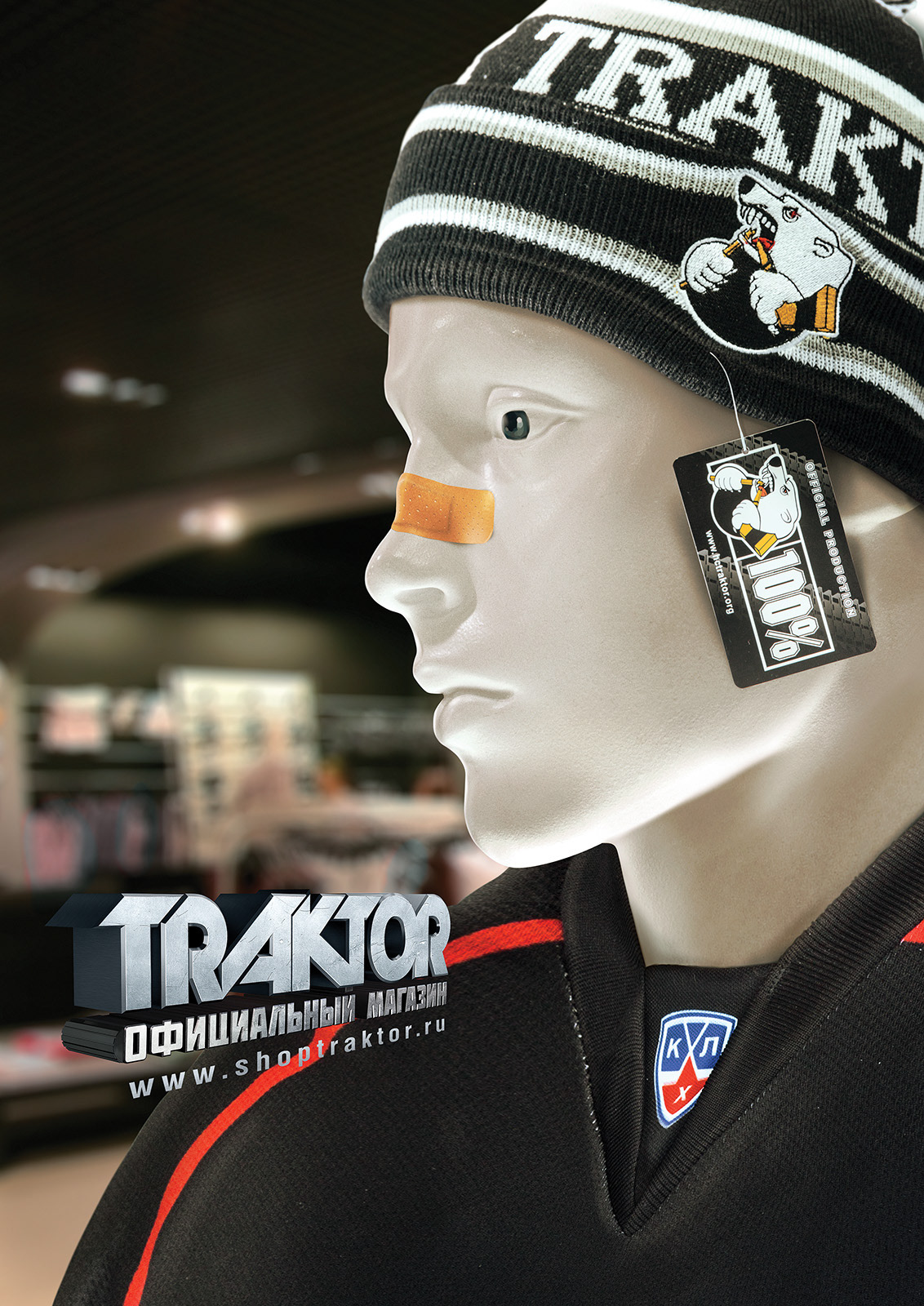 - Shortlist. IDEA! National Advertising Festival 2015. Category: Press Craft. Nomination: Other services