Location:
 Saint Petersburg, Russia
Intro:
 New management team was assigned at FC Zenit – high time for changes. New ambitious goals set: long-term – the strong brand, medium-term – commercial incomes increase, short-term – full 20-thousand "Petrovsky" stadium for every home match. The Marketing and PR teams revised almost everything in their approaches to match promo and brand communication. The main media to advertise matches was changed to full-size outdoor posters.
Objective: 
To create an astonishing key visual for every home match (15+ per season) for poster format and to make multiple adaptations for digital and print ads.
Our goal was to make people want to attend the stadium. We figured we need to show the audience something that they would not be able to see and feel on TV. We need to show them real football, the way it is really happening on the pitch of "Petrovsky". Together with the club, we developed "Everything's real here" creative campaign.
Every key visual depicts a moment from the game, a duel of the main character against opponents where the Zenit player always comes a winner.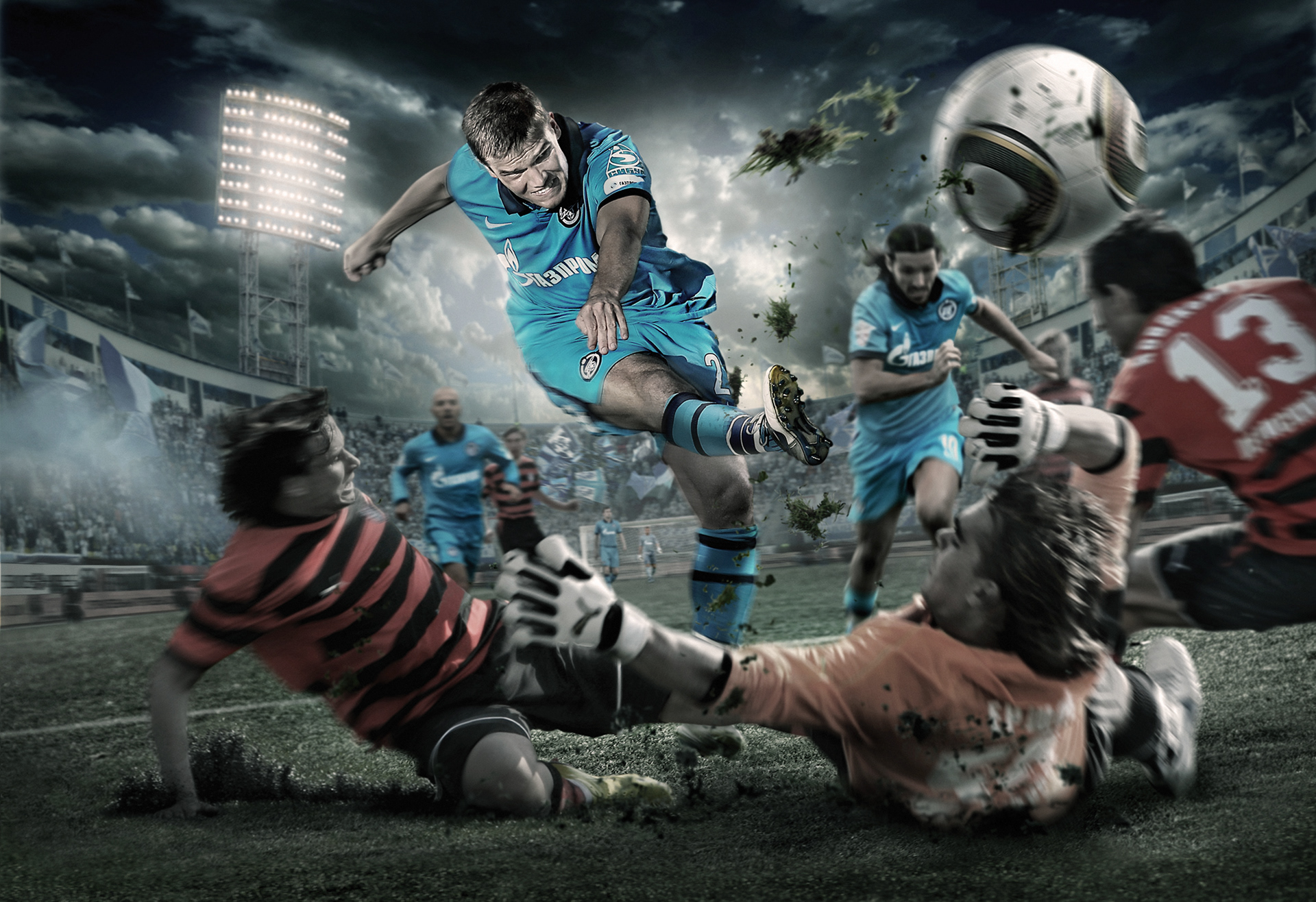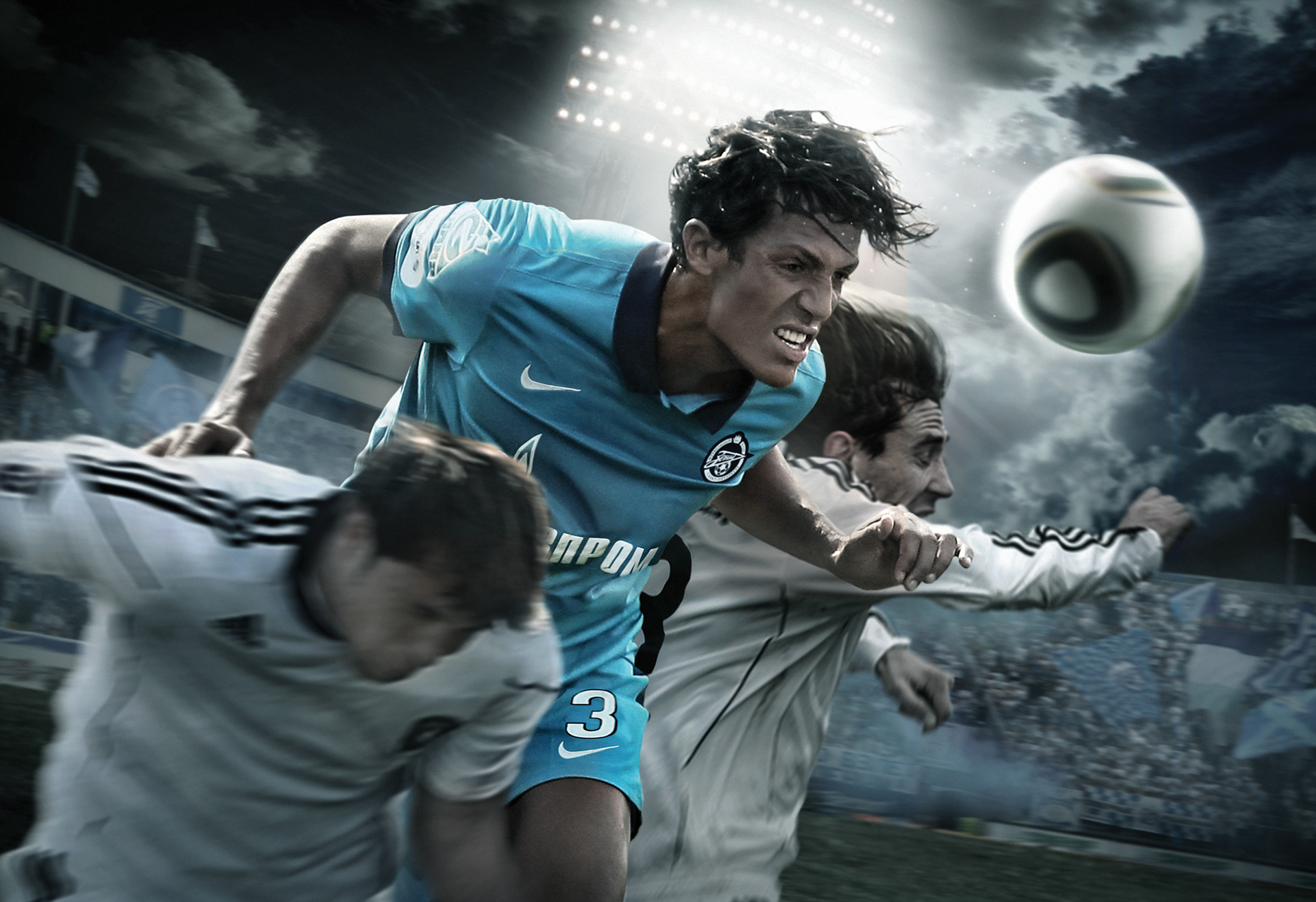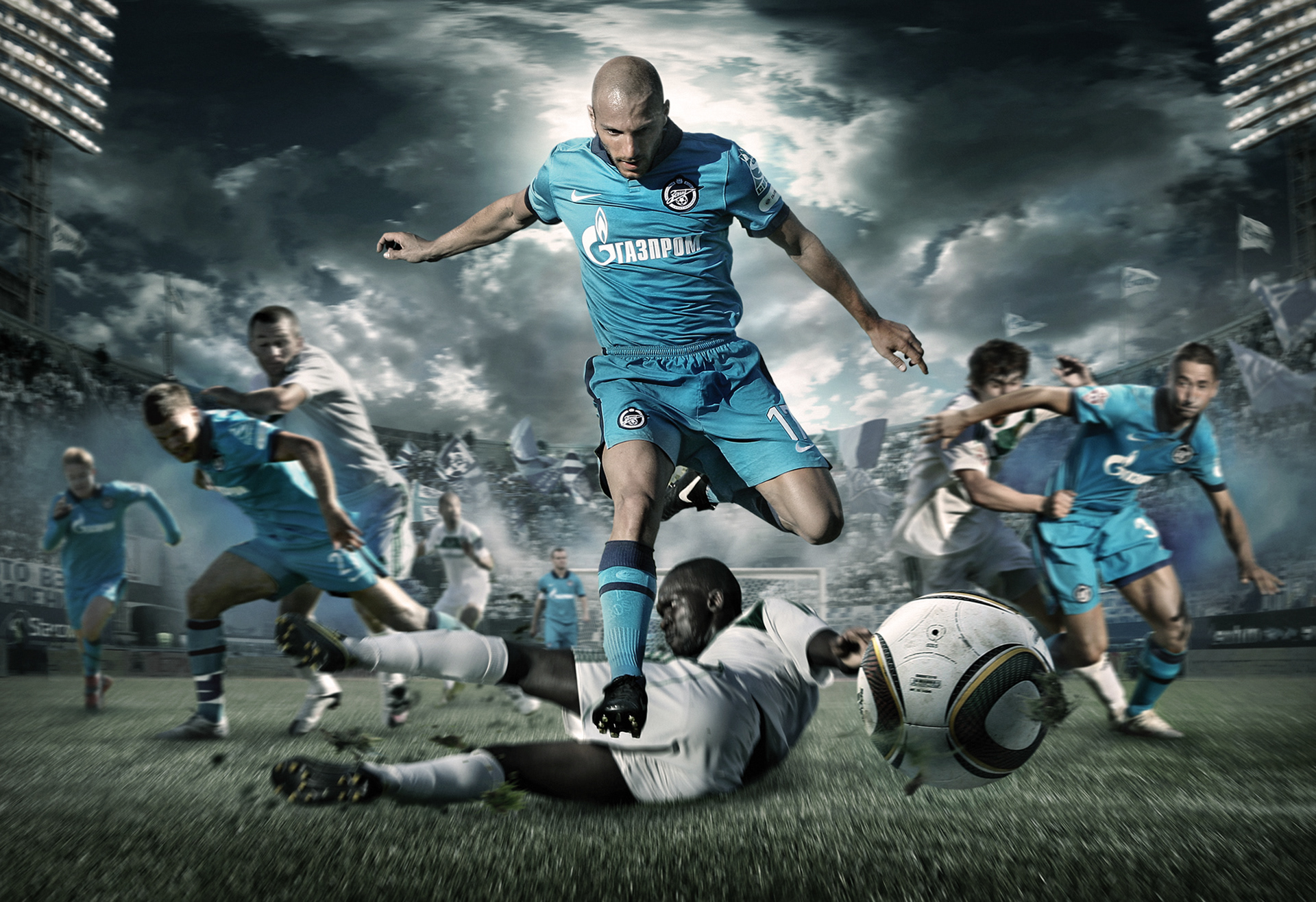 This was the very first time among the Russian football clubs when entire system of match advertising was re-thought and re-built to represent a production cycle. This was also the first time when such complex retouching techniques were applied to create key visuals. Together with Zenit, we've set a new standard that helped to achieve goals in both – match promo and the brand image building. Later other football, hockey and other sports clubs started adopting the similar approach.
By the end of the year, we've created more than fifteen images. The campaign was very well met by the fans, radically changing the perception of the club's visual communication. There were occasions when someone was literally trying to tear the posters out of billboards and steal them.
To "extend life" of images we came with an idea to select the best of them and to make a print calendar for the next year. Eventually, incomes that came from selling such calendars covered the costs of their creation.