Location:
 Saint Petersburg, Russia
Intro: 
Zenit was strong domestically and gained the right to play in the Champions' League group stage. The club was already quite experienced in the European campaigns, and the fans were expecting the high level of match organization and hoping for great team performance. Along with tickets to individual matches, Zenit introduced a new product – UCL ticket packages for all home matches.
Objective:
 To develop a creative concept and to create three key visuals to promote each UCL group stage home match.
Champions' League is the most important tournament in the European club football. This event has maximum media coverage. We decided to reflect such close media attention in the key visuals. The chose the collage technique and applied it to multiple newspapers, "gathering" emotional images of Zenit players who were expected to lead the team. We literally created "Media Icons"!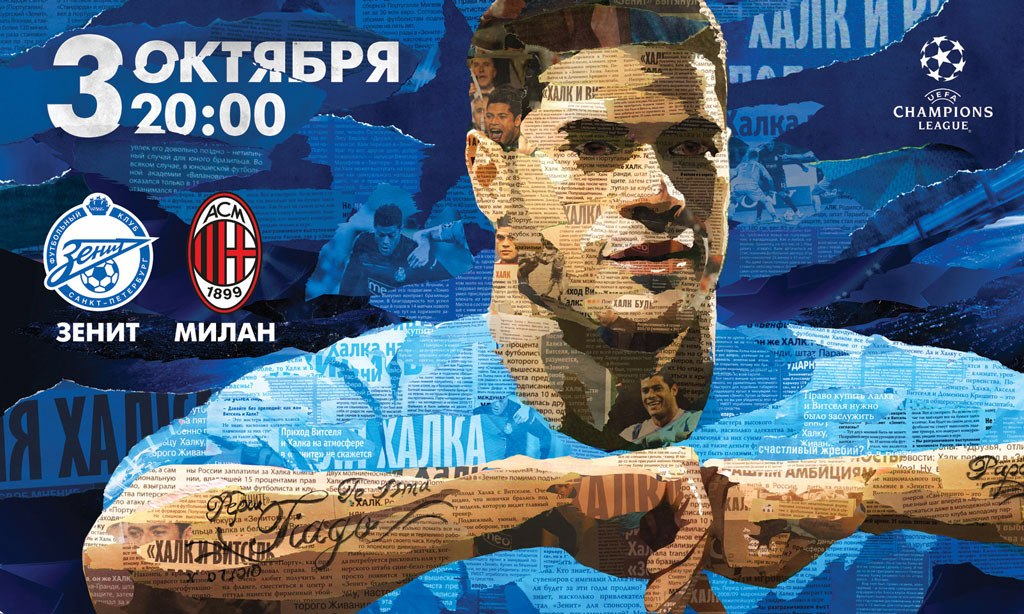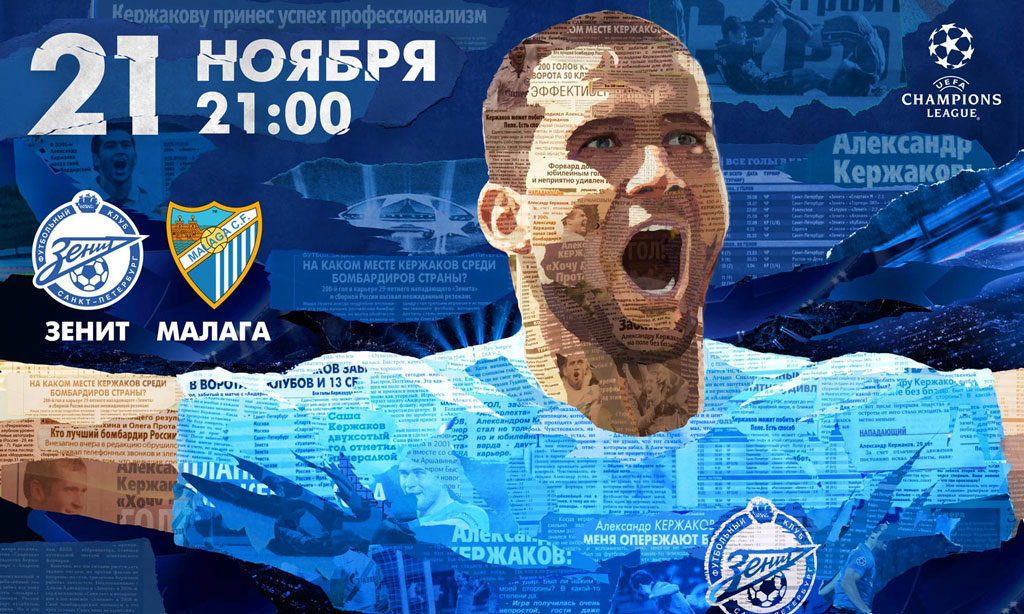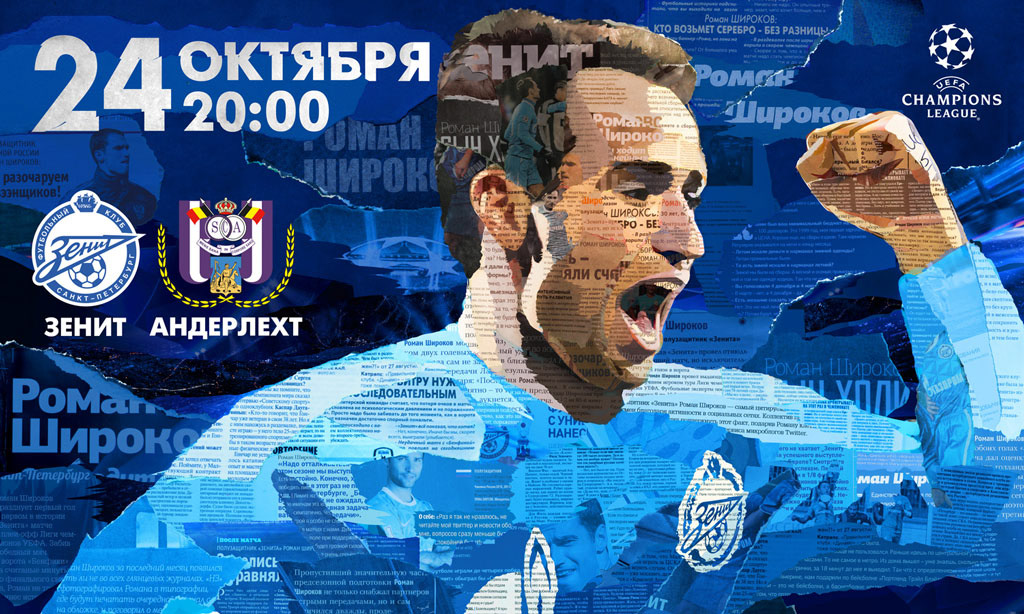 To create such images we bought real newspapers and magazines that contained interviews and articles about Zenit in the Champions' League and about particular players that we selected with the club. Pieces that fit the concept were cut out, scanned and further used to make the collages. The final images became the visualization of media attention to the players and the competition in general.