Location:
 Saint Petersburg, Russia
Intro: As part of client service improvement FC Zenit made a decision to open a brand new Client Office to sell club products (season tickets, home and away match tickets, discount cards, etc.) and to launch a dedicated space for direct dialogue between the club and its supporters.
Objective:
 To develop a full-fledged interior design project for the new Client Office.
Taking into account all peculiarities of the space of such specifics, we developed a modern interior design in the club color scheme.
The basis of the concept is the creation of the main space (permanent), which is branded by contrast-colored elements (interchangeable). Branding in several areas is technologically made in such a way that allows to "react" to the club's developments and to quickly change old visuals to new ones – adding new club achievements to the timeline, new seasonal image behind the cashiers, fresh images of ongoing advertising campaigns onto the windows.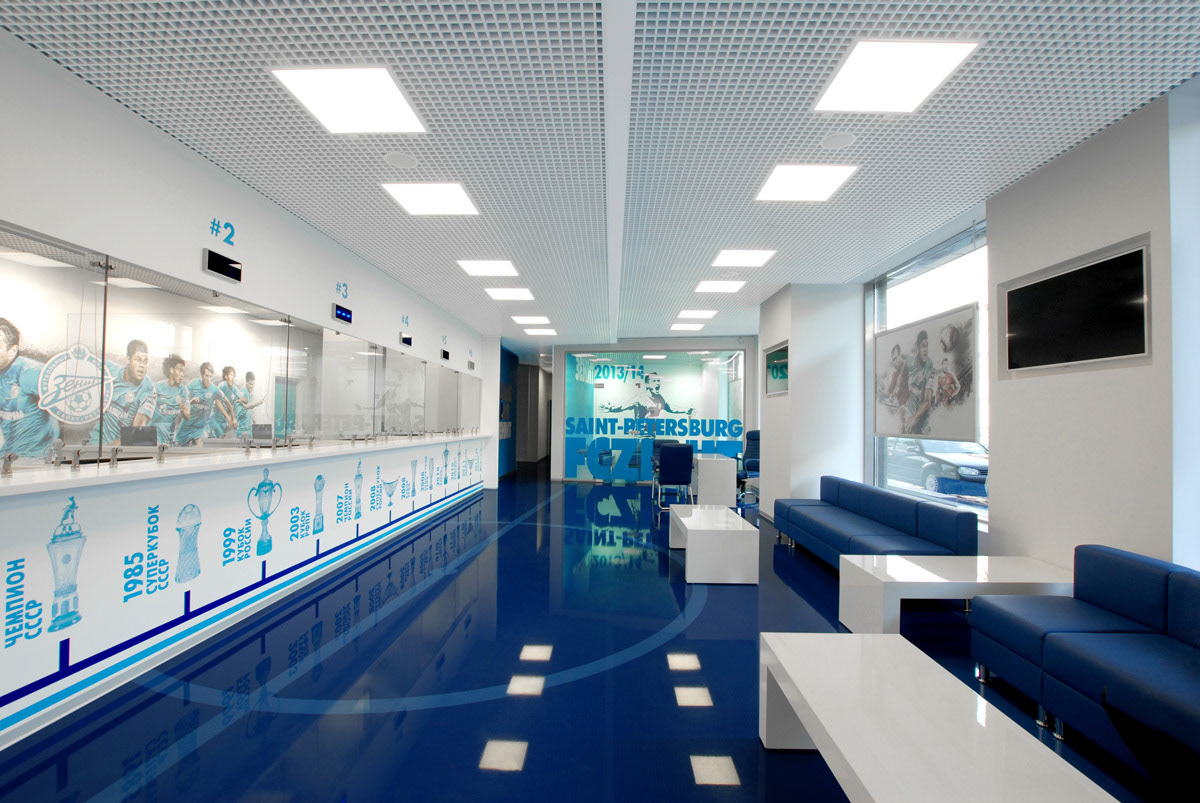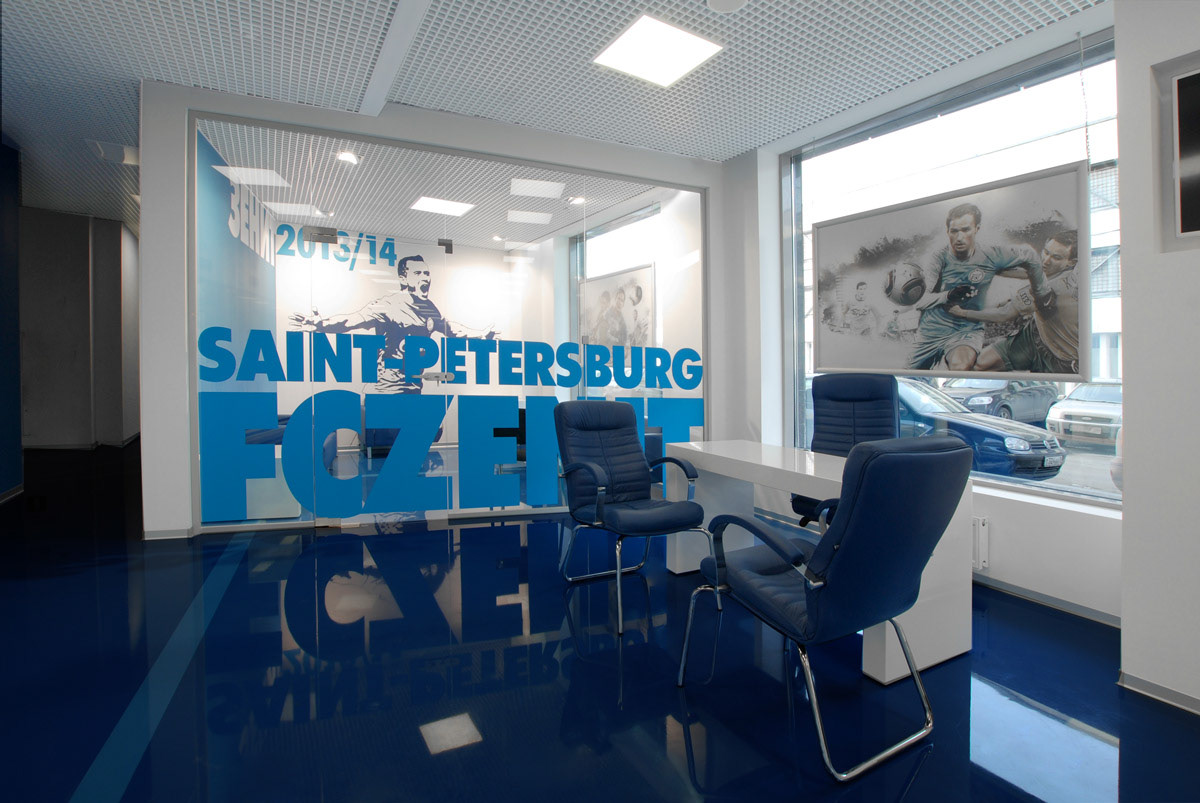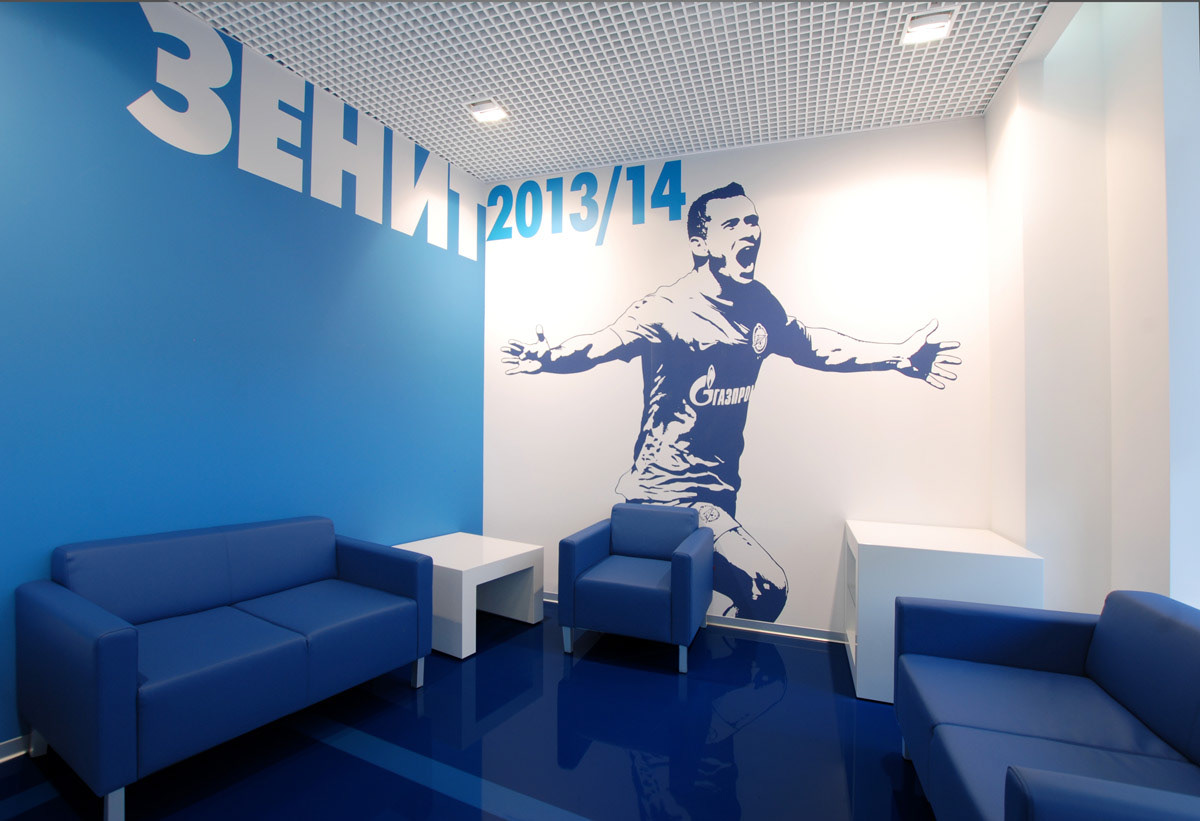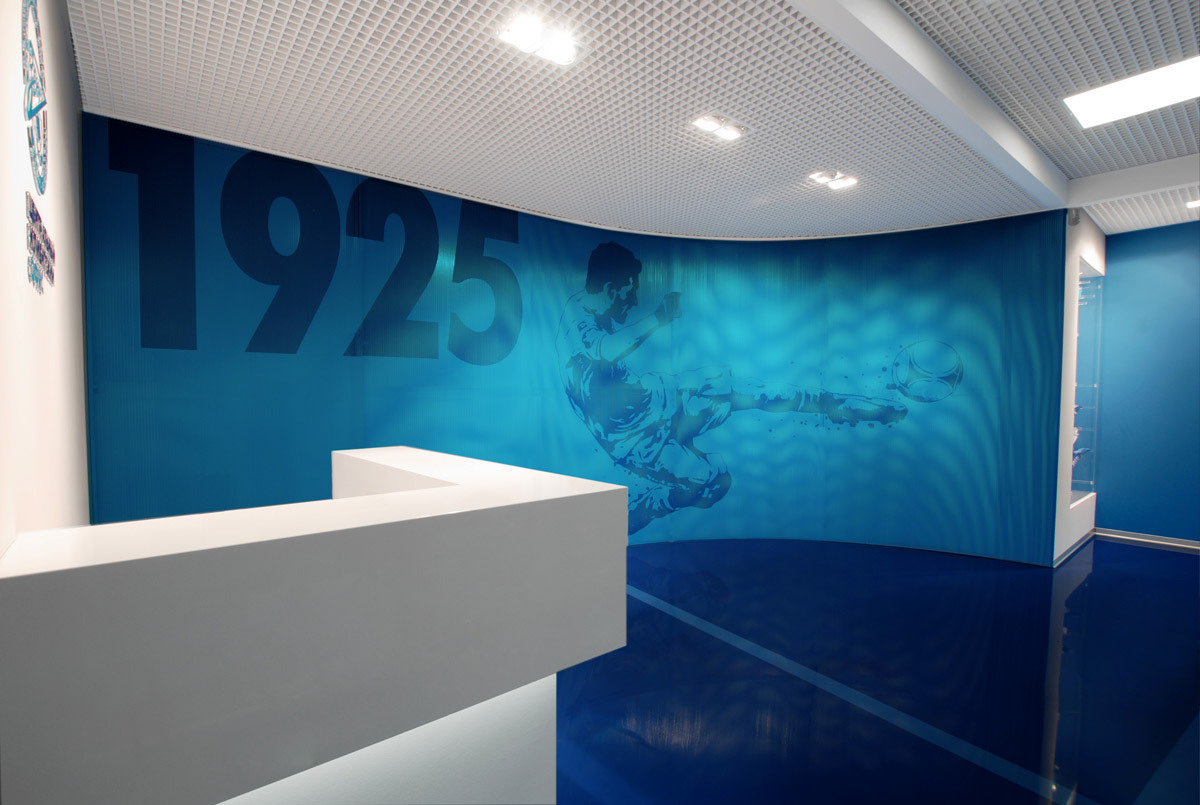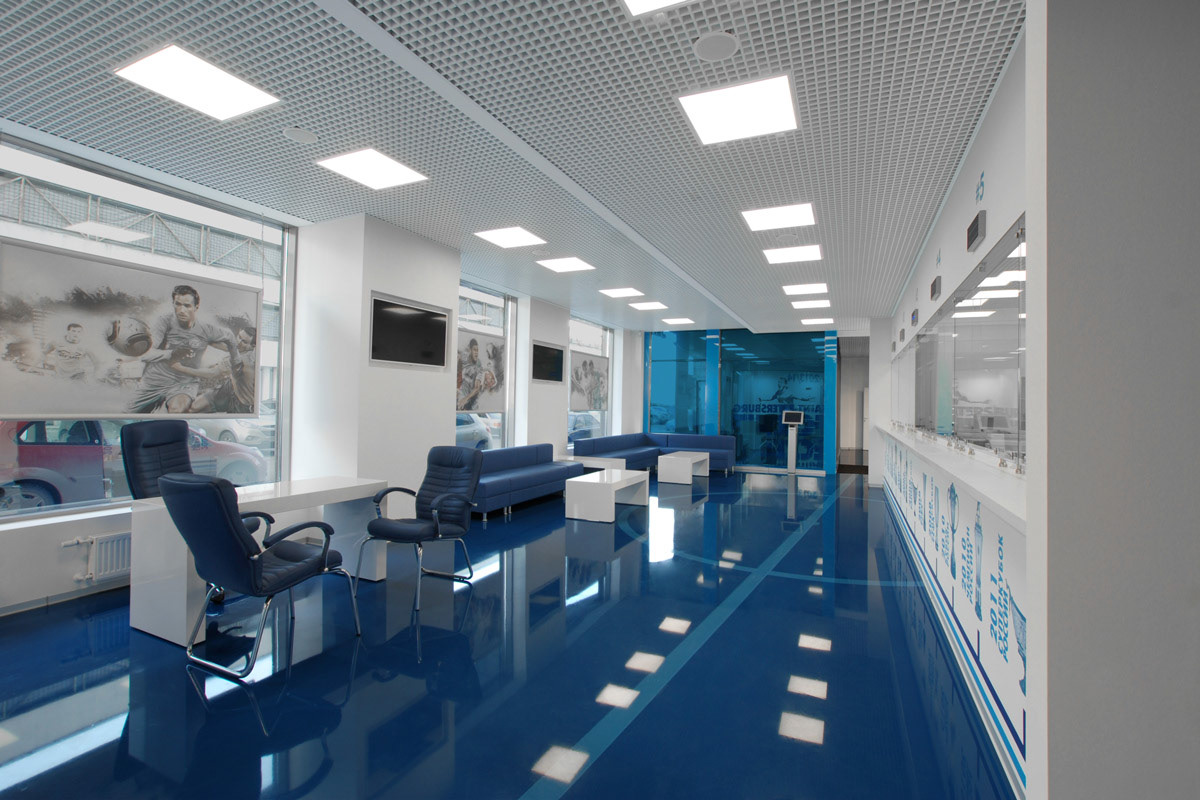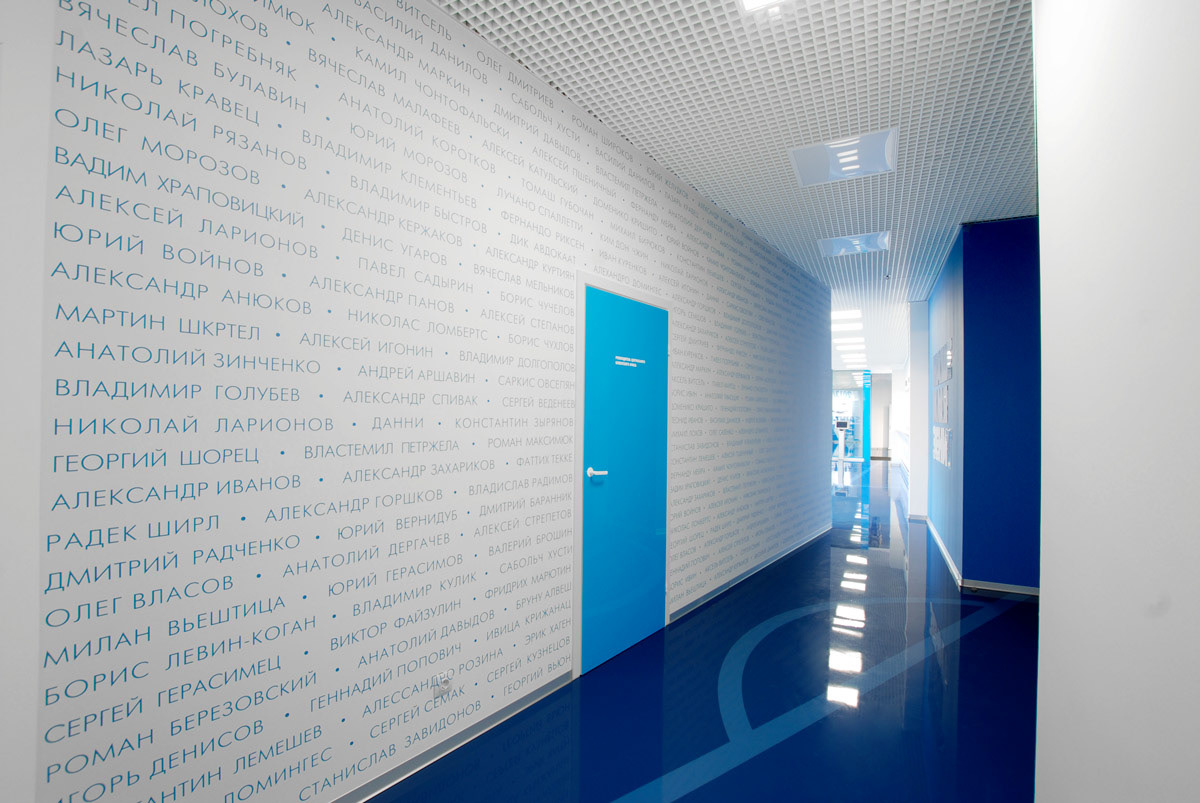 FC Zenit launched a modern facility with a radically better look and feel than any before. This allowed the club to highlight its turn towards better client servicing. The Client Office visual look always remains "up-to-date" as the club constantly updates visual design elements.