Location:
 Saint Petersburg, Russia
Intro:
 A customer journey begins with a step when a fan is finding out that there will be a hockey match of his favorite team. SKA figured that it was exactly this step that greatly contributed to overall brand perception and eventually kickstarted ticket sales. Therefore, following successful image campaign, the club opted for making improvements of match promo visual communication.
Objective: 
To create a concept to promote home matches of SKA.
Ice hockey is full of beautiful goals, combinations, hits, saves, assists. So we decided to show hockey as it is. To keep focus on sport and to show why people love hockey. We brought bright moments from slightly unusual angles in such a way that fans could feel themselves as if they were participants of that very moment.
Regular season consisted of about 30 matches played from late August to early February. To optimize the number of key visuals we divided the season into six "flights" (5 matches per flight).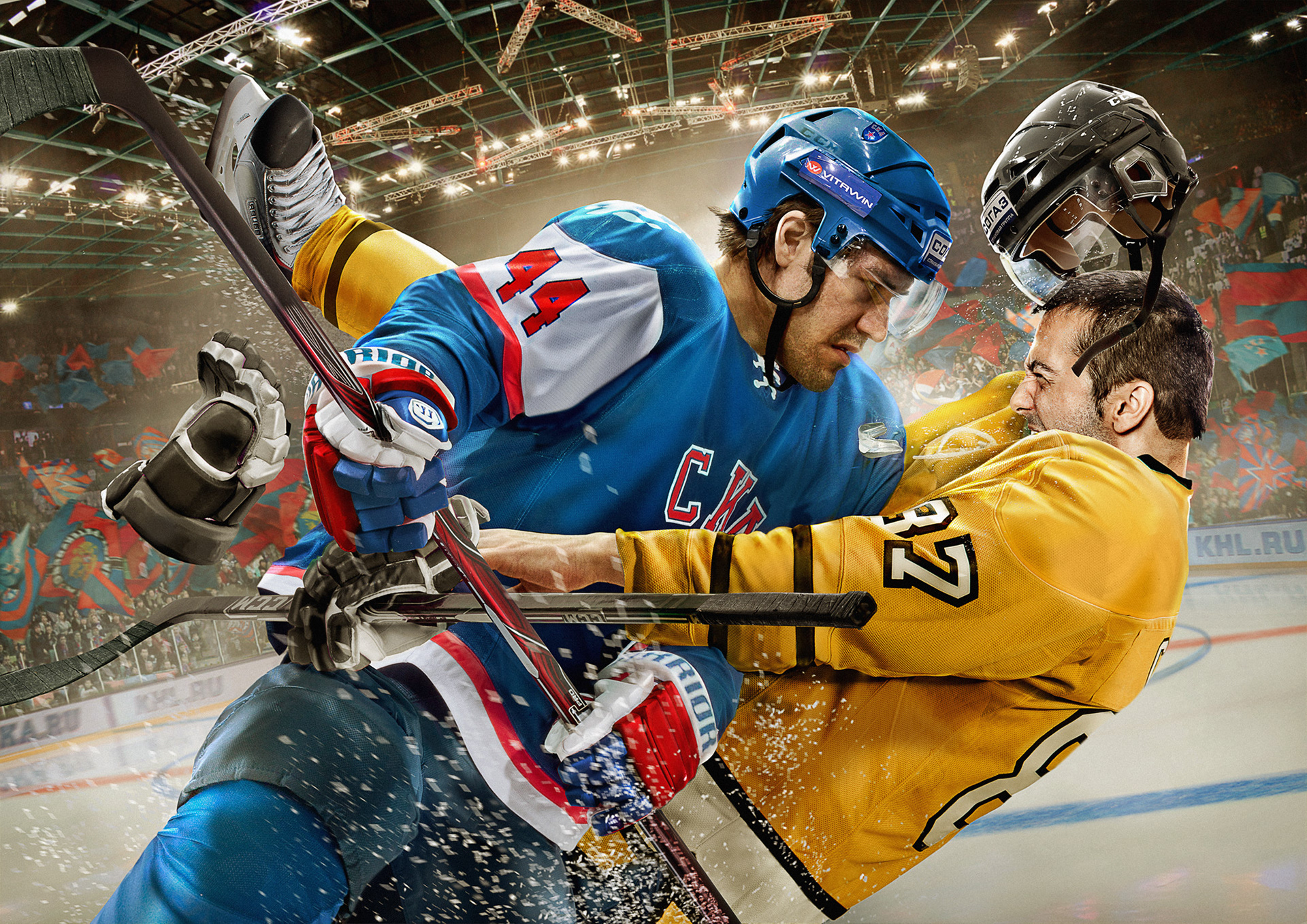 - Bronze. Kyiv International Advertising Festival 2013. Category: Press Craft, Nomination: Art Direction
- Shortlist. IDEA! National Advertising Festival 2013. Category: Press Craft, Nomination: Illustration
- Shortlist. Kyiv International Advertising Festival 2013. Category: Press Craft, Nomination: Photo