Location:
 Saint Petersburg, Russia
Intro:
 Results of the marketing campaigns for previous seasons showed that the club made the right bet on solutions with regard to match promotion strategy – namely, to present every home match as a separate product. The general idea remained unchanged – one of Zenit starring players becomes the main character depicted in a moment from the game in a winning position against the opponent.
Objective:
 To generate a new creative technique feasible for a series of fifteen match key visuals.
To bring something fresh into FC Zenit communication we developed the "Water-color painting" concept. To make an image we merged several techniques keeping photographic realism. Pencil drawing, water-color paint applied beyond the pencil line boundaries, deeply traced clothes wrinkles that "cut" the player plus the attributes of the official playing kit – all these allowed us to show the passion and the palette of emotions inside the player when he's on pitch and when his live is football. It is such moments that attract thousands of fans to the stands to watch the games live!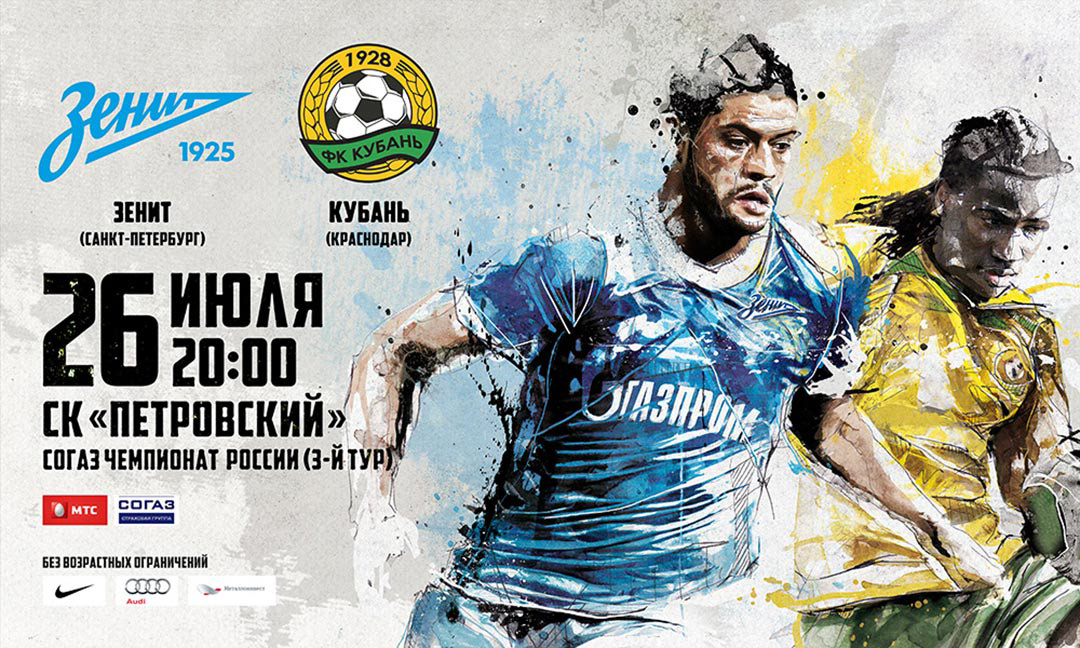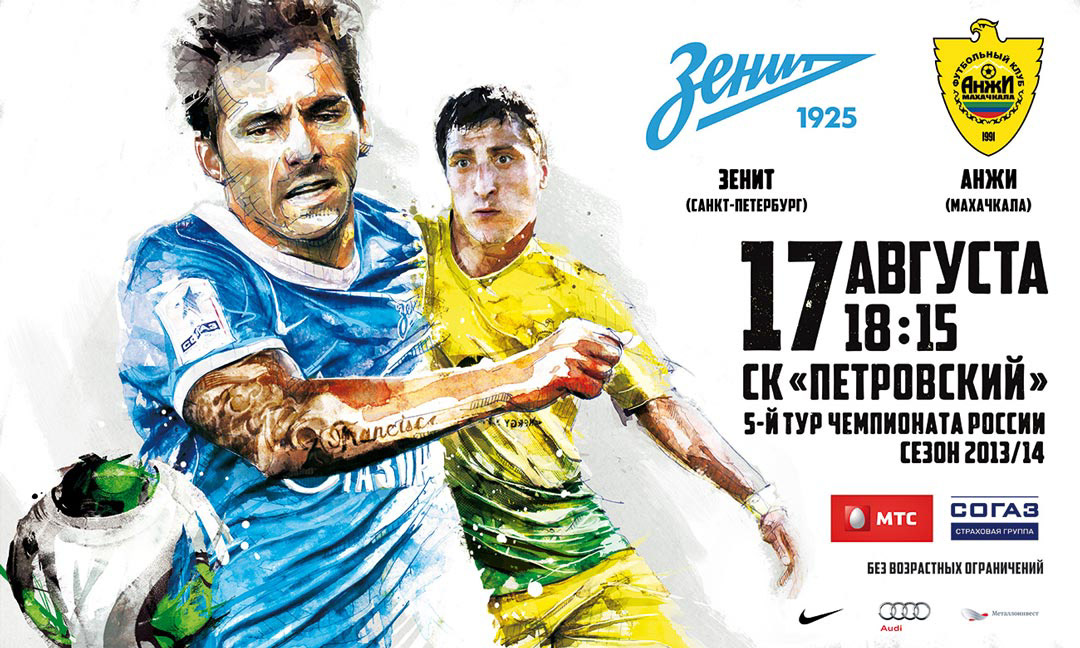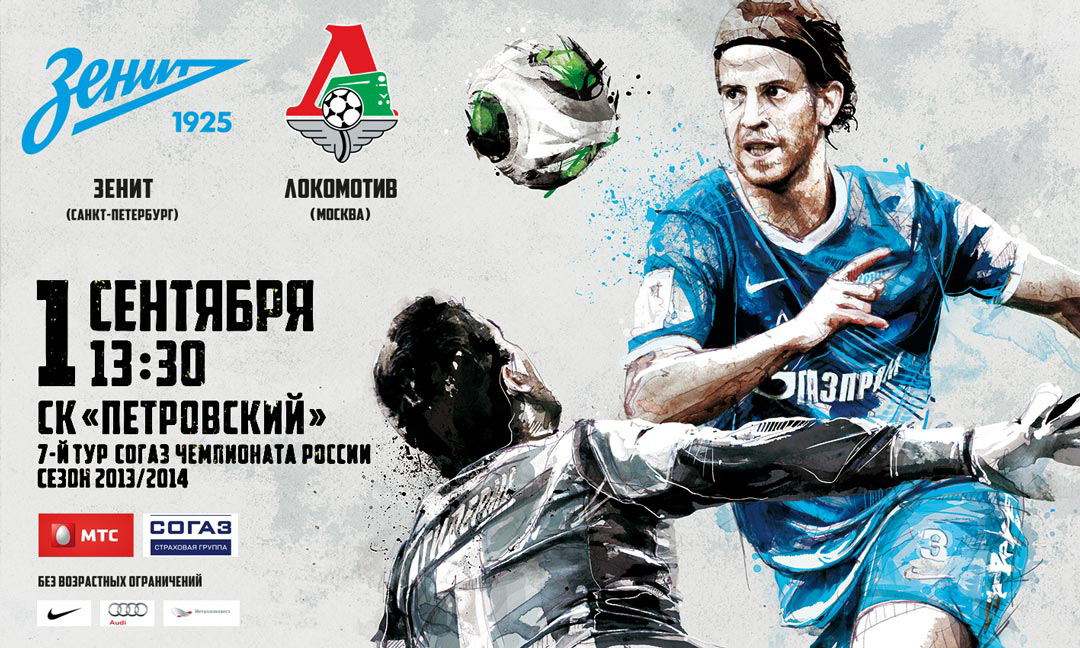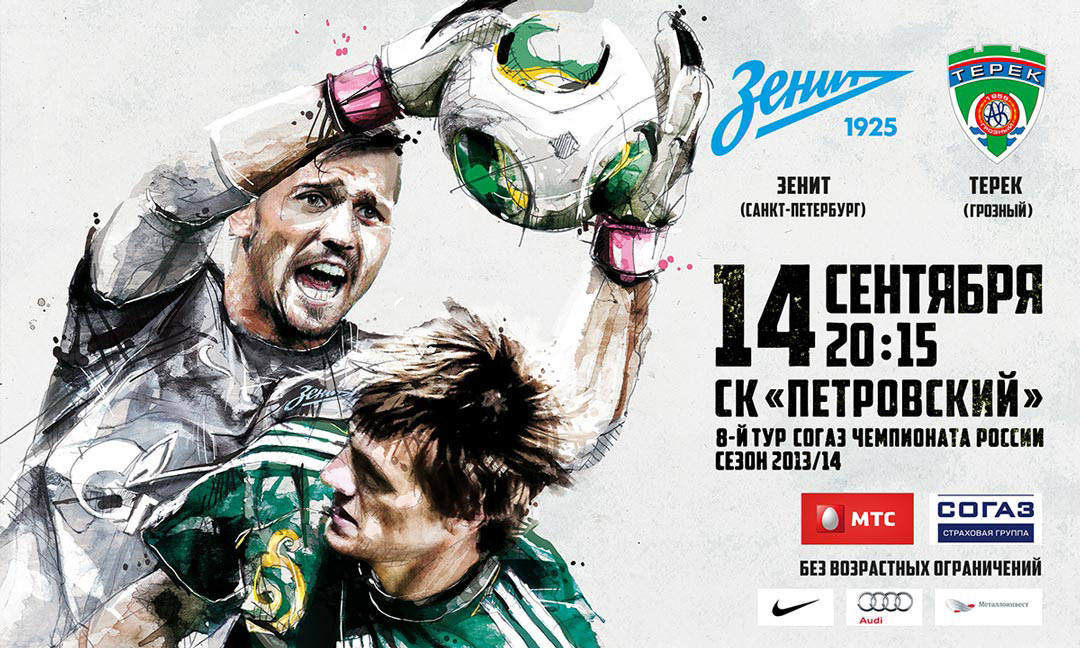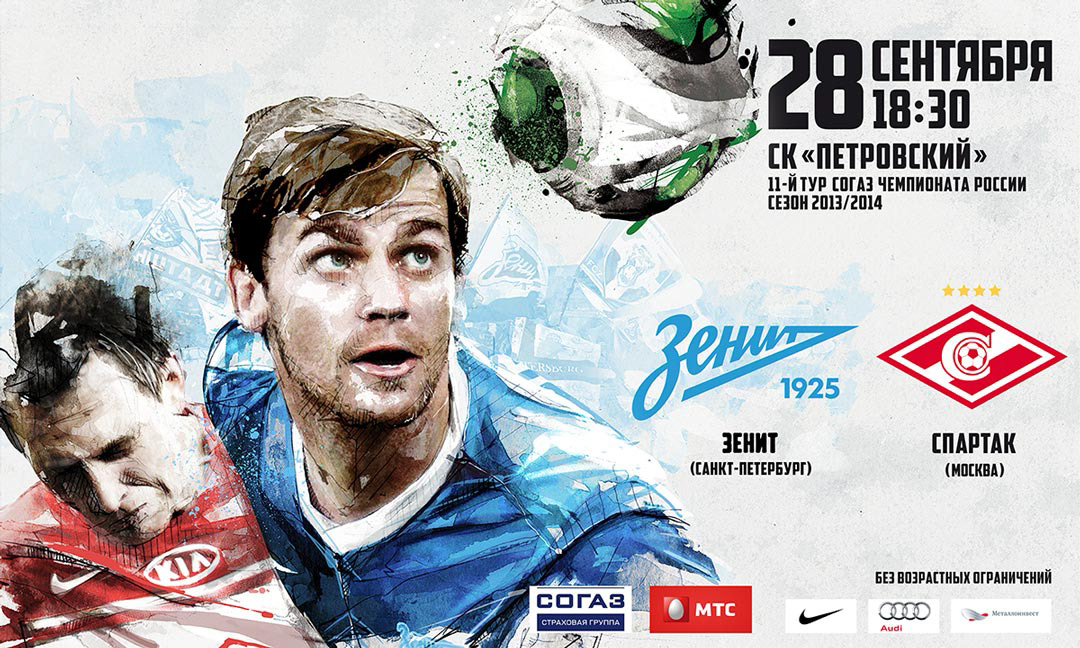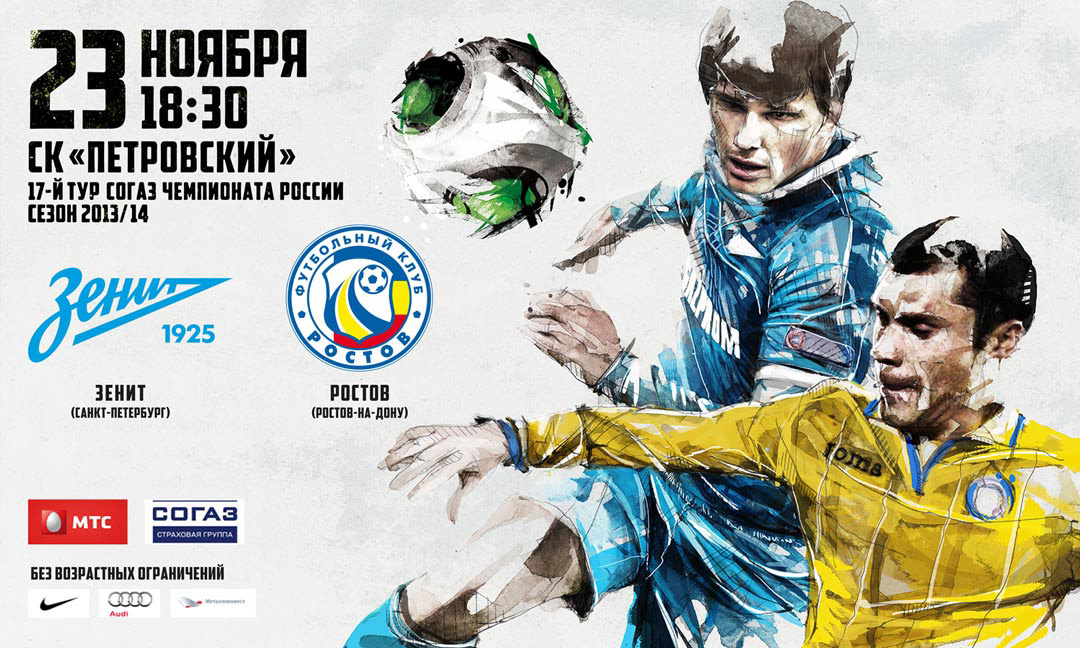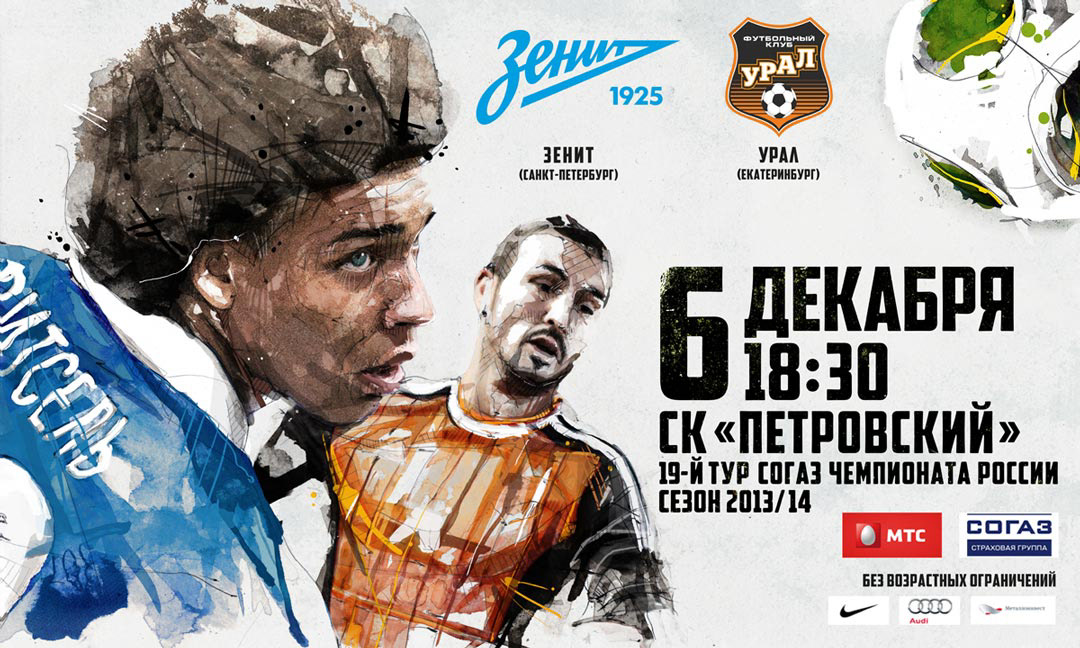 - Another successful example of FC Zenit marketing strategy implementation
- The fans and the entire city know about upcoming games
- Eye-catching outdoor and digital presence strengthen the club image
- Sold-outs and the great support of the full stadium during the matches
- 2nd place. ProSport Awards 2014. Nomination: Best advertising campaign