Location:
 Saint Petersburg, Russia
Intro: 
Zenit won the domestic Championship in 2010. The club proved it made a step forward both on and off the pitch. The management improved the quality of its touchpoints with clients, increased the stadium attendance and merchandise sales, signed contracts with new sponsors. The bar was raised high in terms of visual communication, and fans were expecting no less for the upcoming season.
Objective: 
To create a series of fifteen images to promote each home match.
We analyzed feedback from the previous season campaign and understood that the audience was most responsive seeing astonishing close-up moments of the game with the star Zenit players as the main characters. Together with the club, we chose to make images of the new campaign even "closer". We used an unusual viewpoint of the spectator – directly from the field. Such a point is not possible for the fans during the match. We bring a "dangerous moment" as close as possible to the viewers.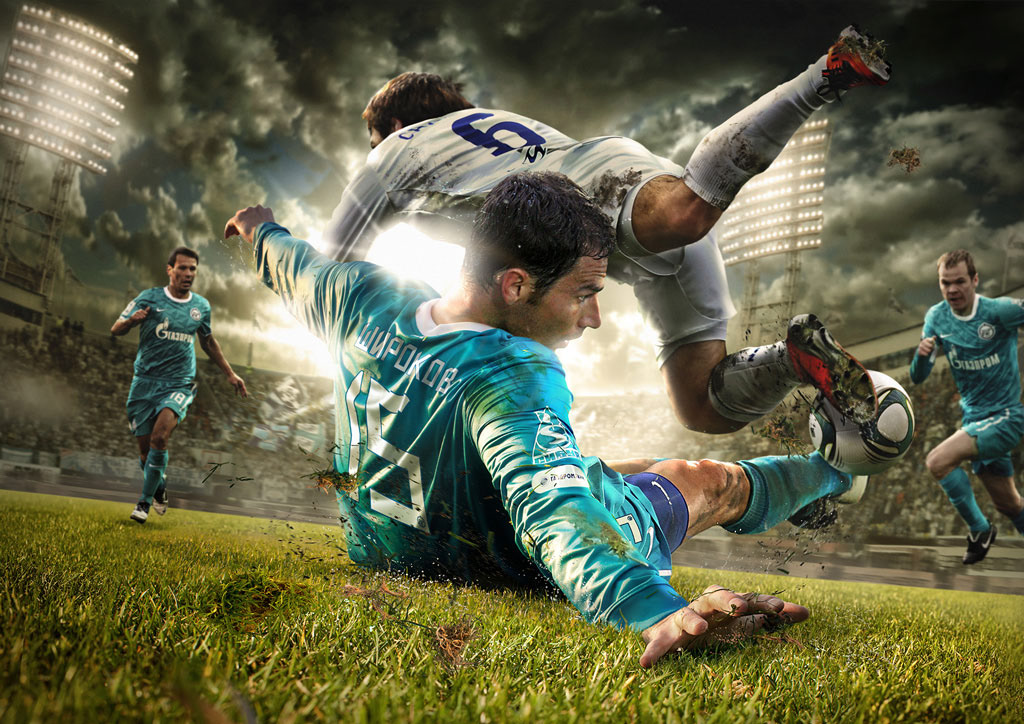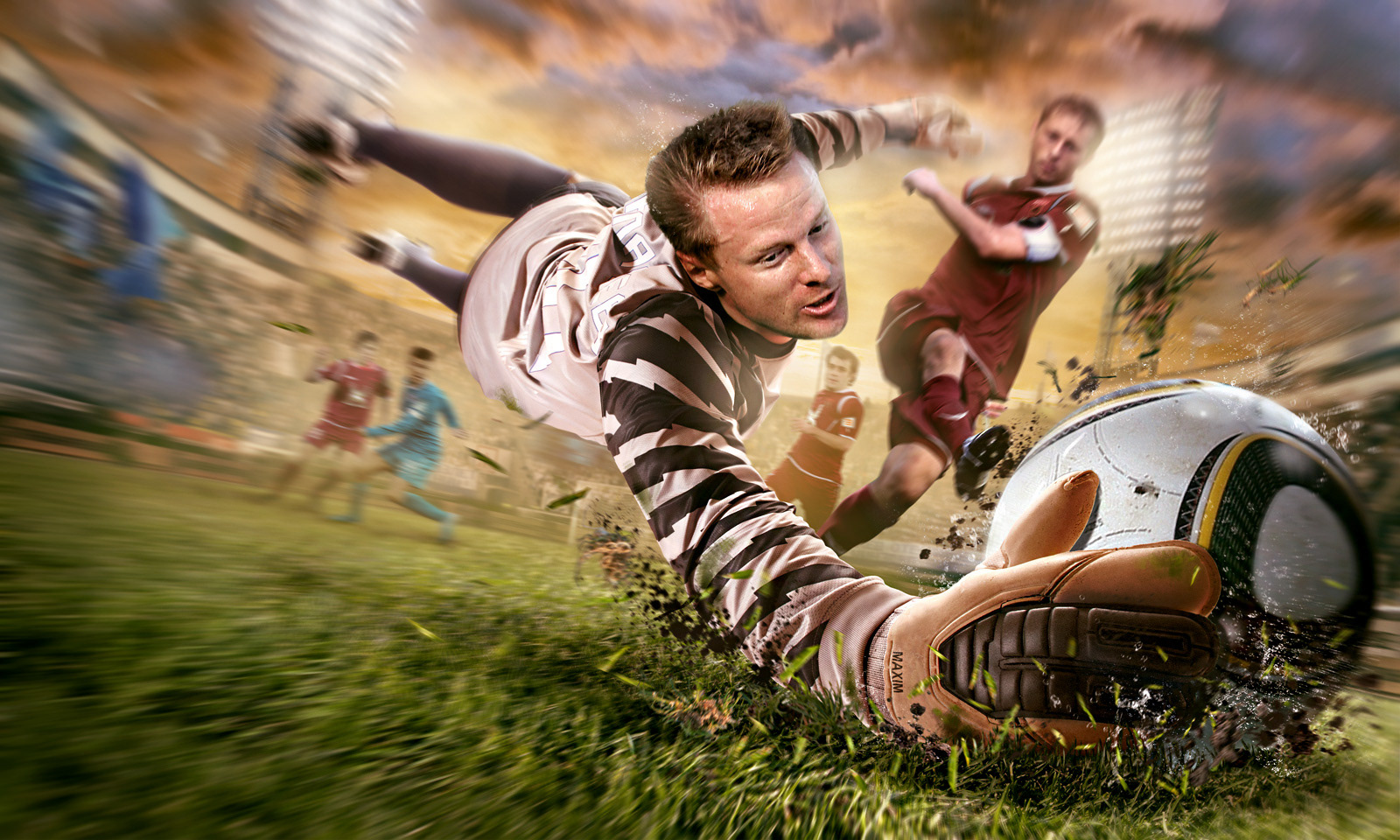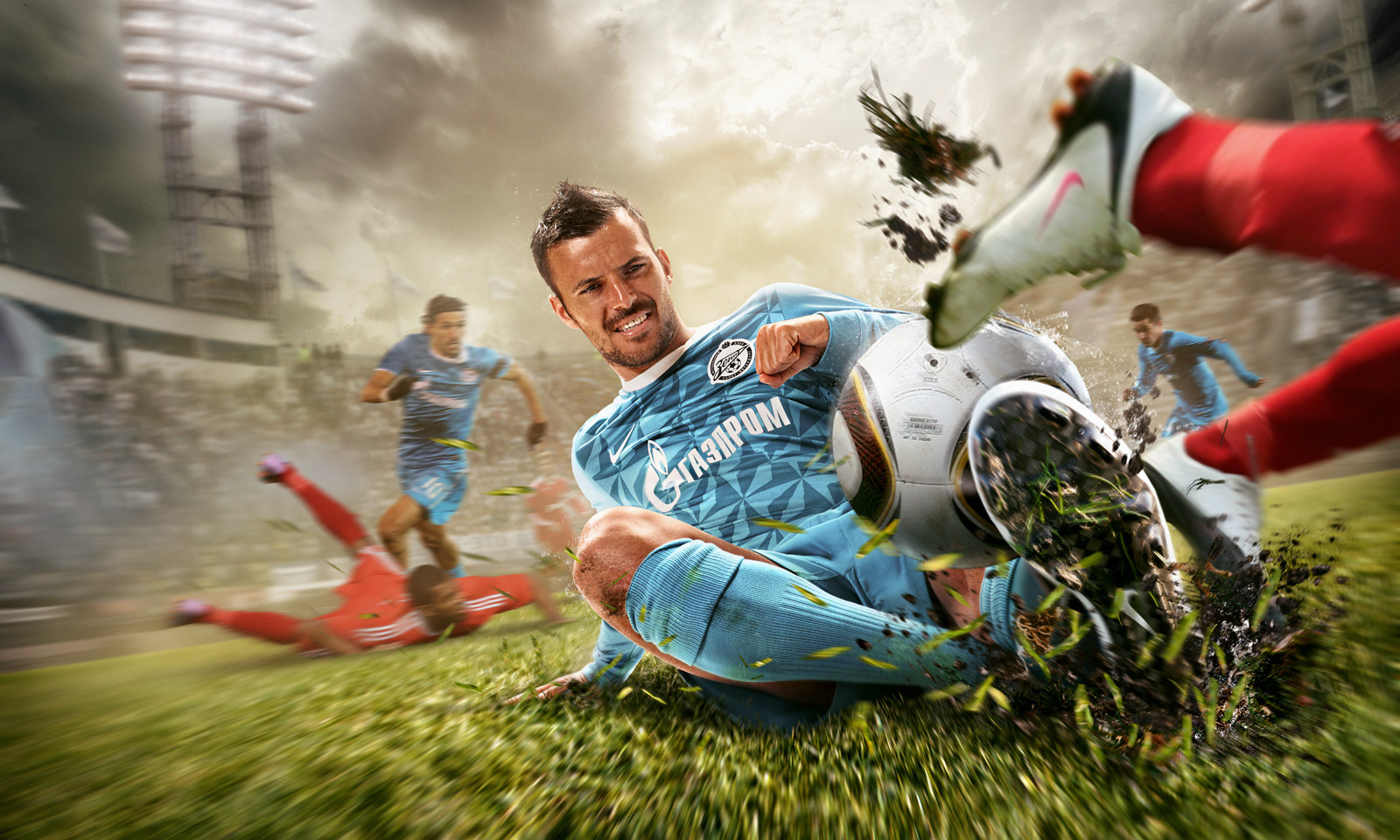 To promote each match we were creating one key visual and adopting it to more than 30 formats for:
- out-of-home billboard posters and digital screens
- the internet: social media, official website, official websites of Zenit sponsors, newsletters, desktop wallpapers
- mobile apps
Images of the series were further used for print production and office supplies:
- match programs
- notebooks and diaries
- posters and postcards
- image calendar
Architectural environment design
We were intentionally creating key visuals in high resolution, so that later on we could use them on large walls of FC Zenit infrastructure objects:
- interior and exterior of the stadium and the club training base
- design of trade areas in the official club stores
We were creating animated commercials based on each match poster – posters in motion – that were distributed:
- on giant stadium screens facing the city
- via TV-sets of the official club shops and partner's retail chain TV
- as free mobile content
As a result, each image had "a very long life" and multiple use in various channels. Each image was not only gaining its intended PR and marketing value, but also literally earned or saved money for the club. Such a cycle turned initial costs into investment that eventually paid off.

- Shortlist. Kyiv International Advertising Festival 2012. Category: Press Craft
- Shortlist. IDEA! National Advertising Festival 2012. Category: Press Craft, Nomination: Photo