Intro:
 Arena Omsk (capacity: exceeds 10,000) is a multifunctional venue that opened its doors in 2007. It is one of the most comfortable indoor arenas in Russia. Originally privately owned, Arena Omsk was donated to HC Avangard in 2012 gaining official status of the club's home ice rink.
Objective:
 To make a profound and fundamental facelift of Arena Omsk interior and exterior.
HC Avangard boasts massive support of loyal fans. It is the real pride of the citizens. Bearing this in mind, we started the project focusing primarily on "public" areas and walking step-by-step through the entire visitors' journey beginning with the main façade.
The nickname of Avangard is "the Omsk hawks" (by a symbol of the club), so we created a giant red-hot hawk to embrace the entire façade that would meet and set the right mood for the crowd approaching the venue. The impressive steel bird spreads the wings inspiring supporters and scaring the opponents.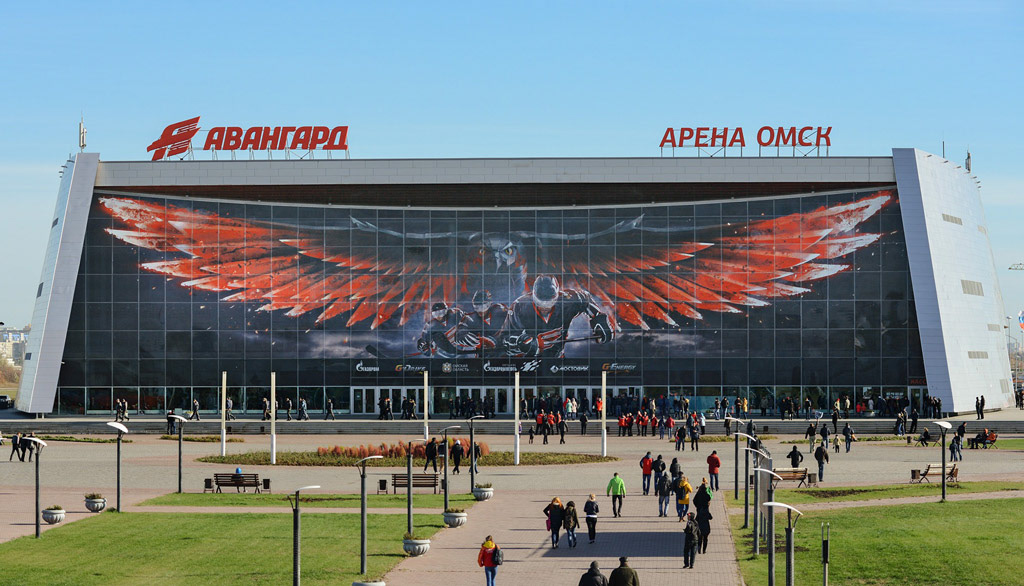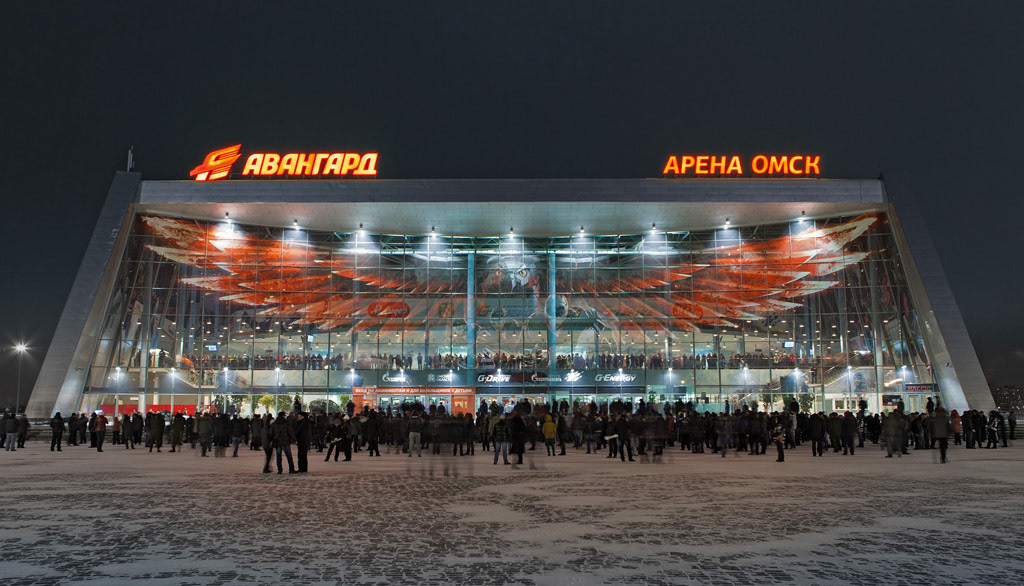 The next step on the fans way was the main entrance group and high-focus areas – the main hall and corridors. Taking into account peculiarities of the space, we developed a concept that "puts" the visitors inside the brightest moments of a hockey match and "makes" them feel as if they were participants. We broke the interspace and added depth using walls, corridors, columns and stairs for artwork. Ice became a pattern for branding.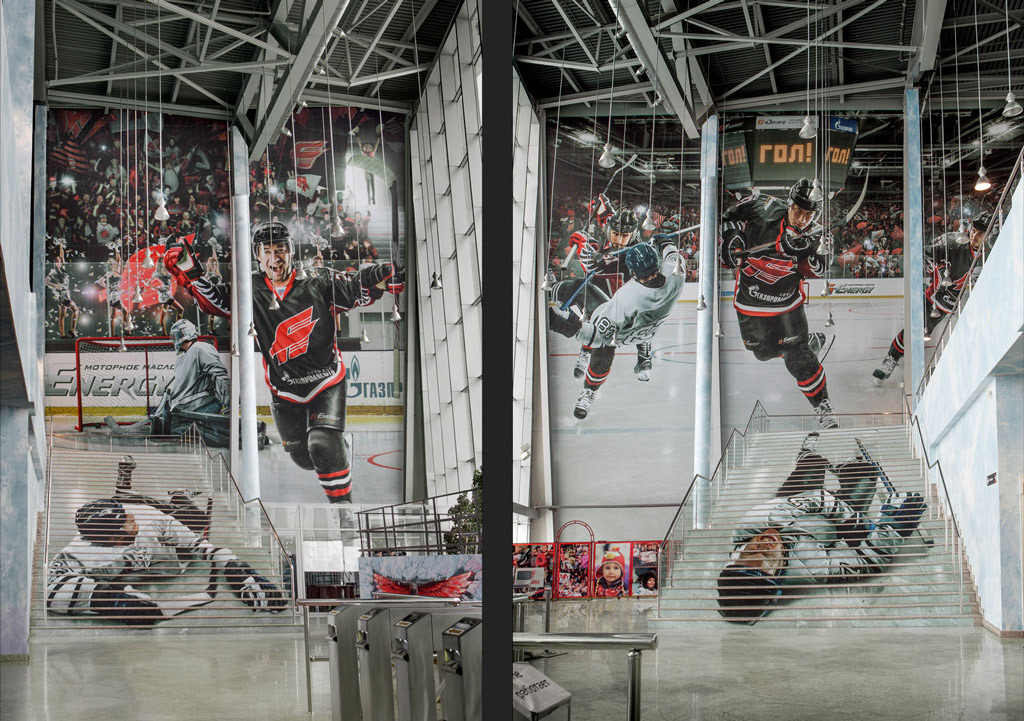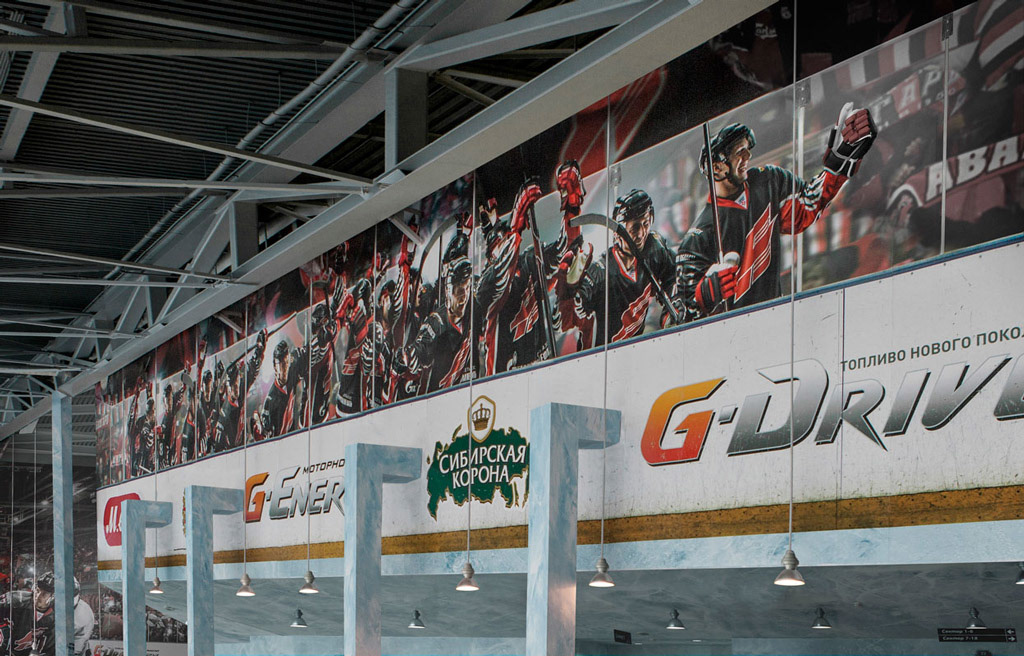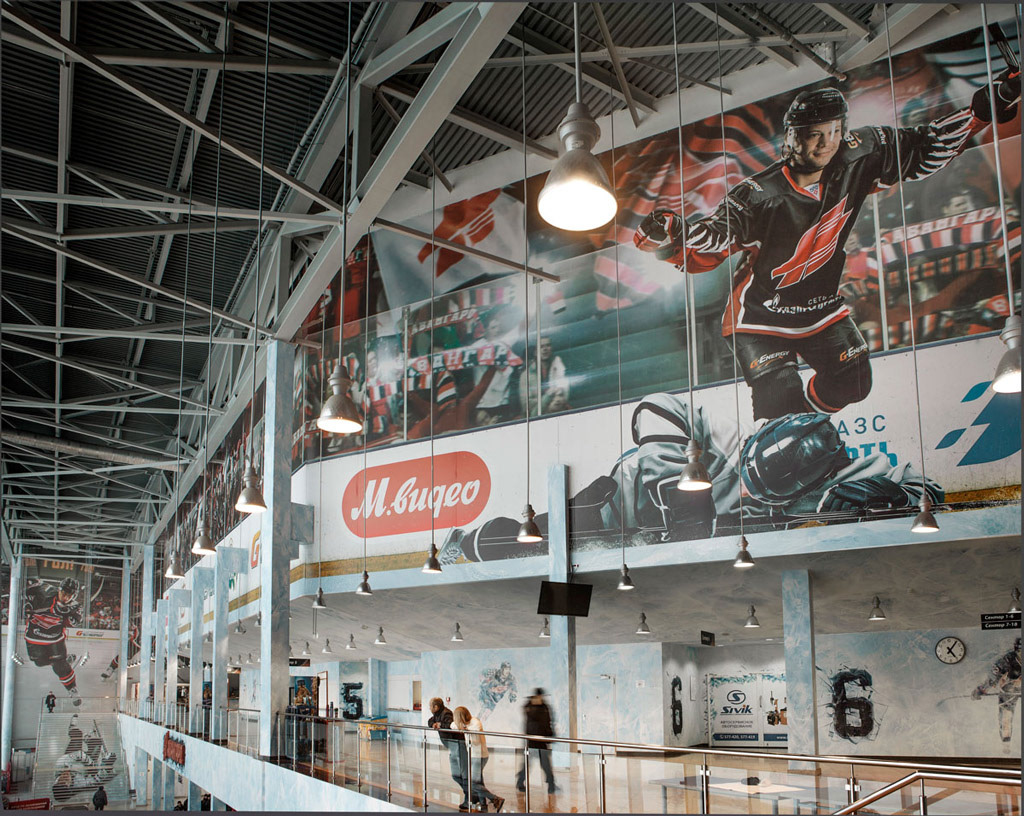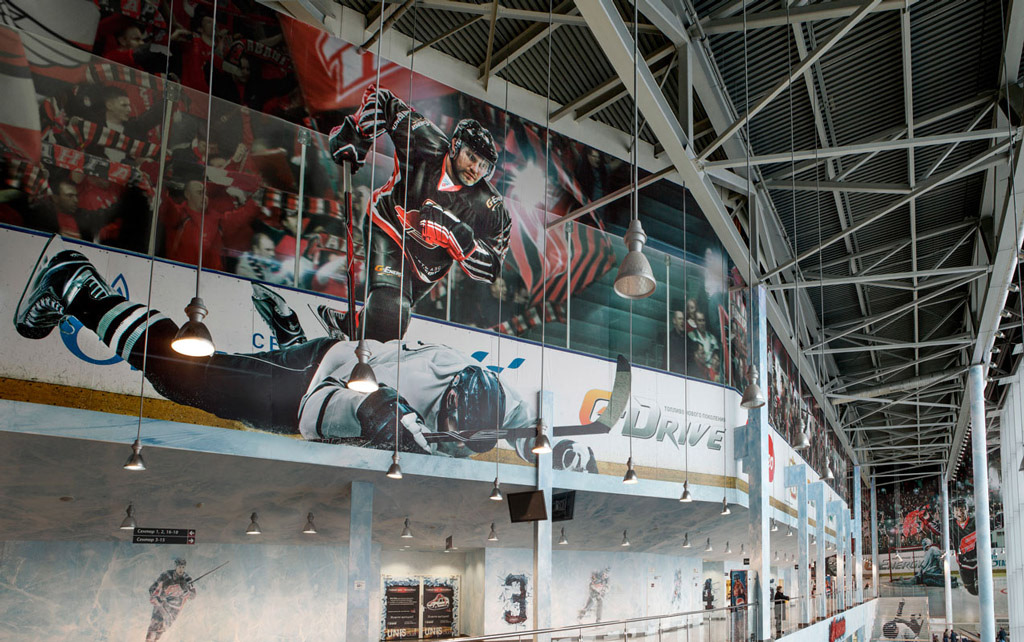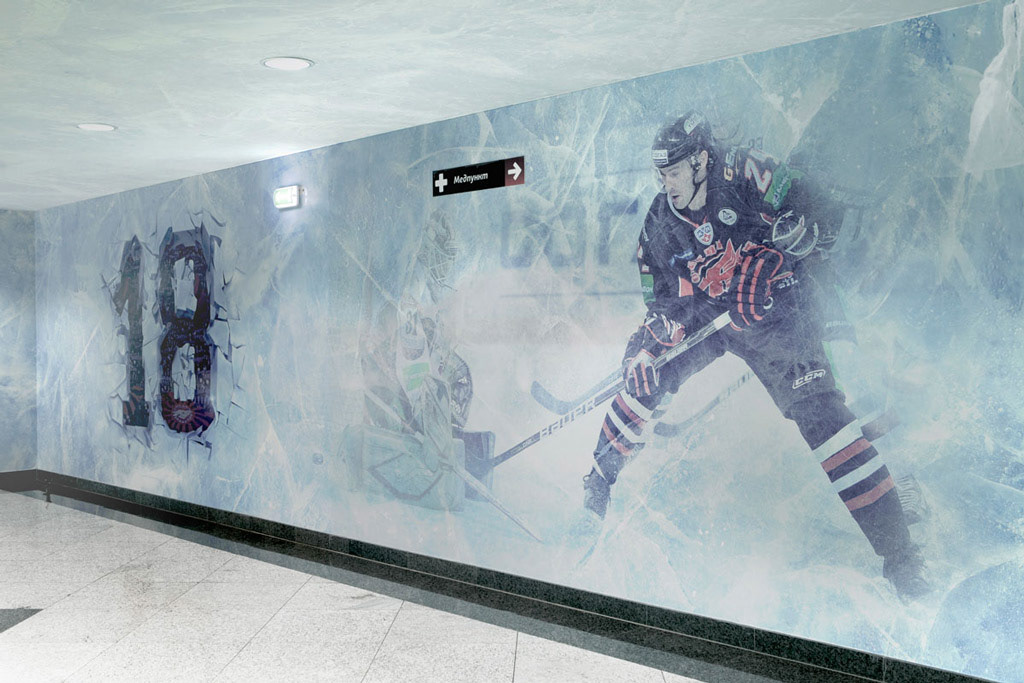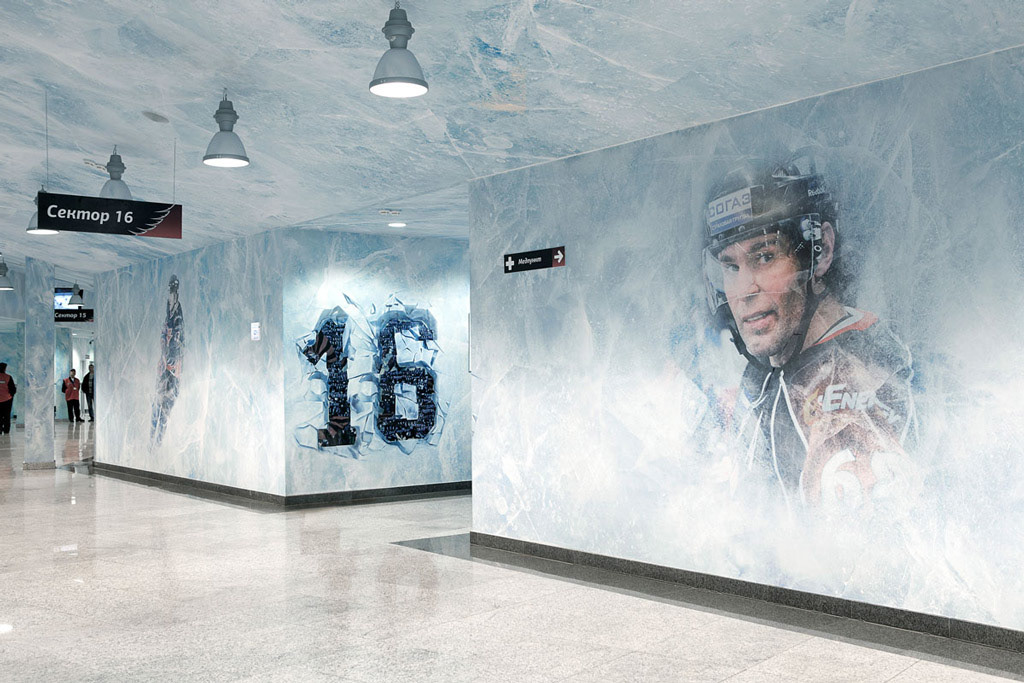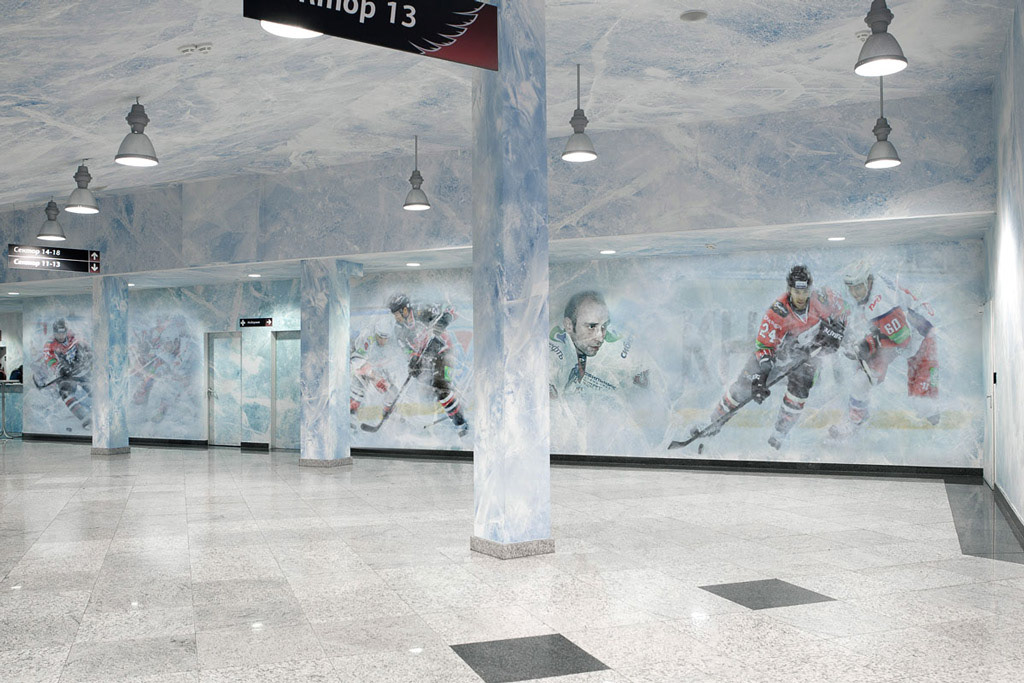 We also came up with a simple and powerful in-bowl branding solution to highlight emotional atmosphere on the stands, creating a panorama of cheering fans on the entire upper wall perimeter, visually "multiplying" the number of attending audience by 6-7 times.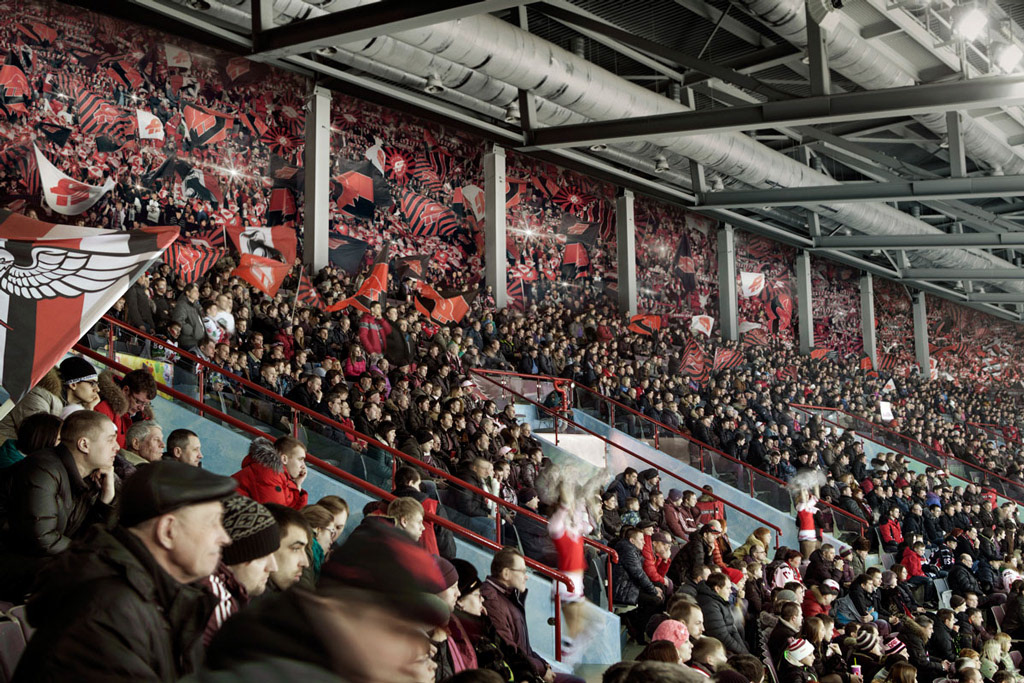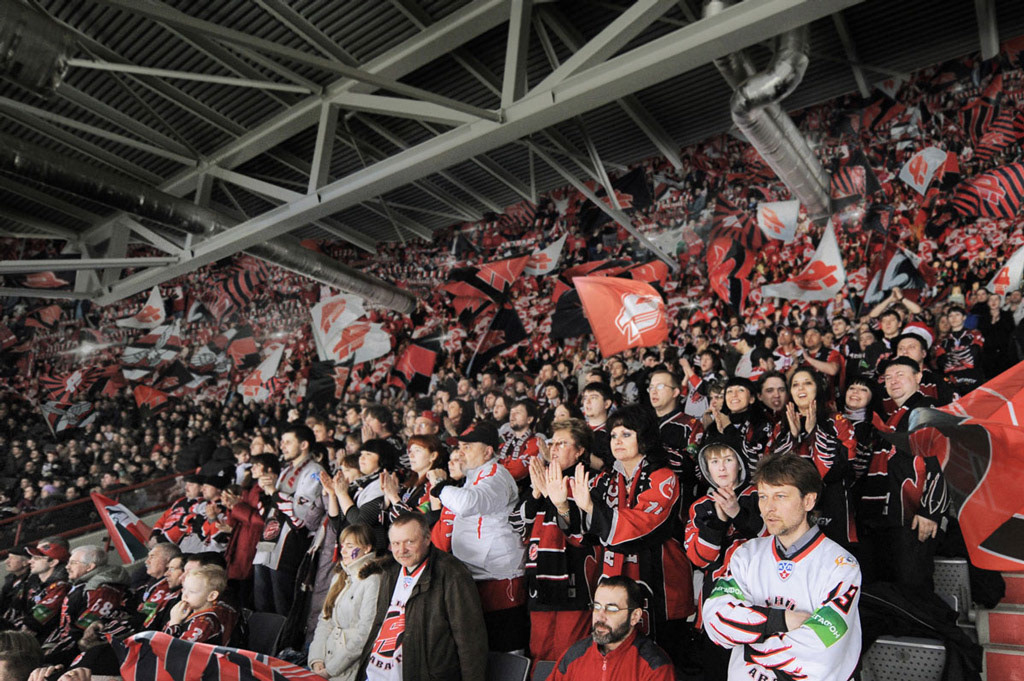 The final touch we gave to the players areas. A scary steel hawk is now spreading fear among visiting team players on their way to the ice. Arena staff say that some opponents even try to cover its eye with something, so that it would not distract them. The home Avangard team, on the contrary, is accompanied by a large crowd of cheering fans along the corridors to the ice.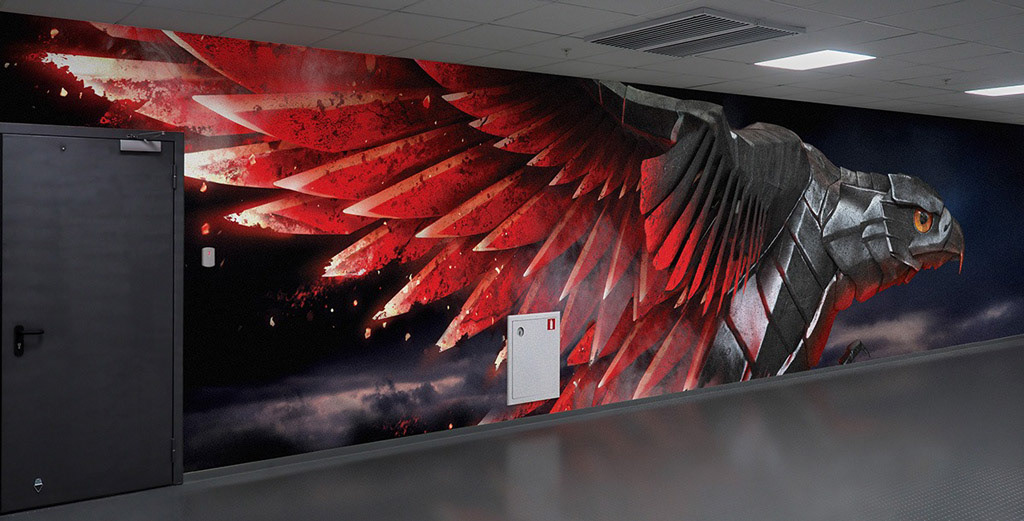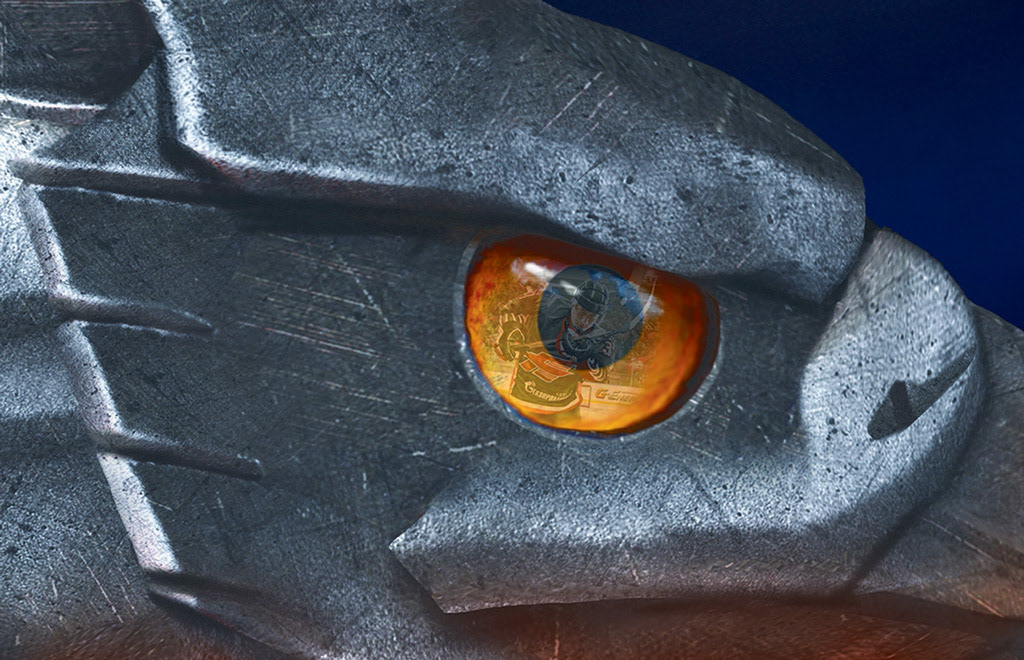 Omsk Arena got a truly iconic look and feel and became another reason for the fans to be proud of their beloved Avangard.
We are happy that this project was positively accepted by local fans and by the professional community for it was awarded "The Best Solution for the Stadium" in Russia by PROsports in 2014.
- 1st place. ProSport Awards 2014. Nomination: Best solution for stadium decoration